TEAM BUILDING IN DA LAT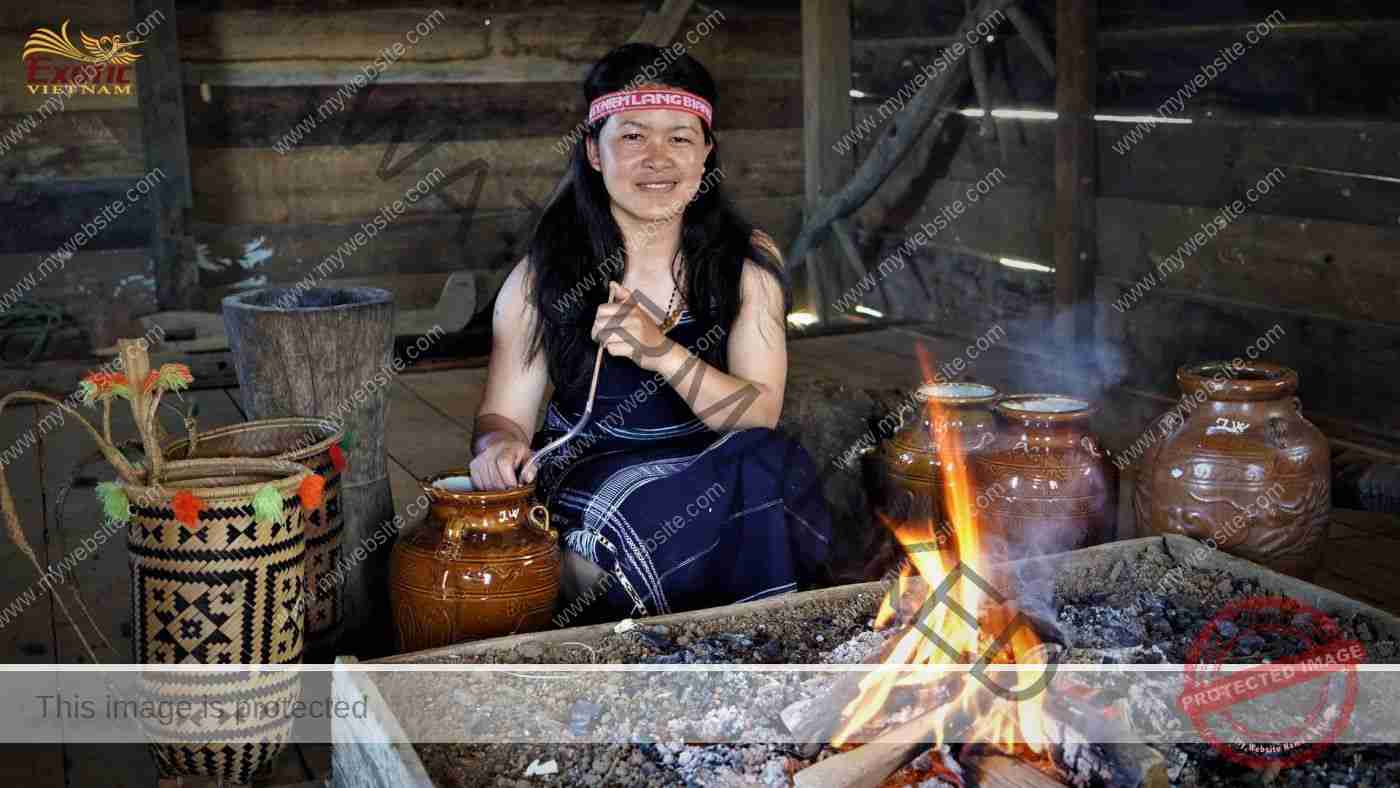 Once a sleepy French vacation town, full of ornate villas, majestic pine forests and surrounded hill tribe villages, Da Lat offers more than you think. You will feel excited, relieved and proud of yourself when you explore these treasures of history, nature and culture round Da Lat. However, you might be unaware of the other treasures that are hidden in the surrounding area, just a few kilometres away from the city. These are places that oftentimes are only known to locals, that's why you need Exotic Vietnam. Photo: Exotic Vietnam
Location: 300km from HCM City (6 hours by car or 50 minutes by plane), 165km from Phan Thiet via NR28 (3 hours by car), 210km from Nha Trang (4 hours by car).
Introduction: Da Lat was "discovered" in 1893 by Dr. Alexandre Yersin and the city itself was established in 1912. Da Lat rapidly became popular with Europeans as a cool retreat from the sweltering heat of the coastal plains. This so-called city of love is built on a plateau some 1,500-meters above sea level, and enjoys the mild climate of an everlasting spring and marvelous landscape with waterfalls, lakes, springs, pine hills, and beautiful flowers in French built villas. One of the best ways to explore all Da Lat's beauties, canyoning and abseling are the combination of sightseeing and plenty outdoor activities. The challenge gives you chances to discover charming scenery with waterfalls, hills, pine forest and other attractions. You will be fully equipped with high quality tools to get the achievement of excitement, courage and strength.
Highlights: French villas, Langbian Mountain, Municipal Flower Garden, Waterfalls, Bidoup – Nui Ba National Park, Madagui Forest Park
Facilities & services: golf courses, trekking through pine trees, international standard hotels and restaurants,.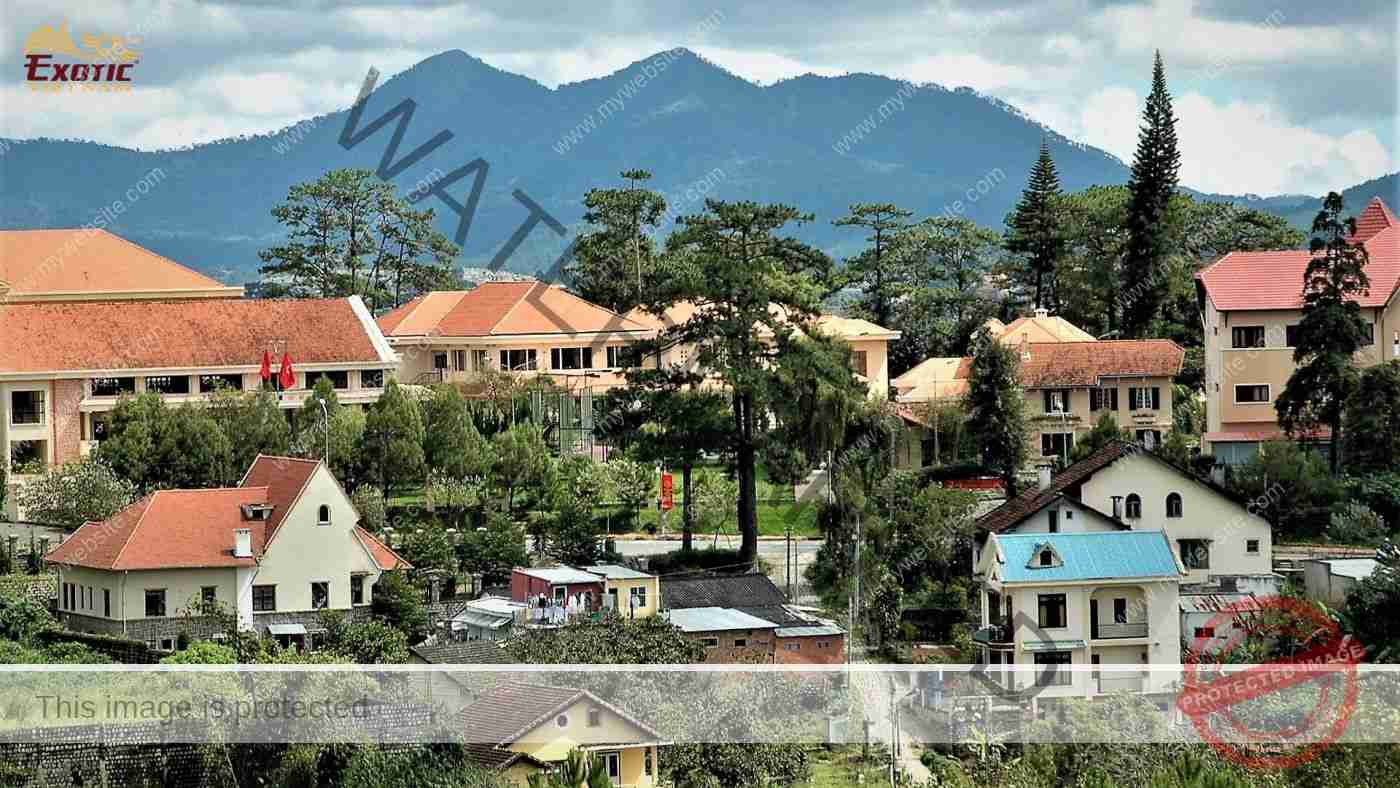 You can see ruined villas covered with moss or newly restored mansions with fragrant luxurious interiors, which is a mark of French architecture once in Da Lat. Visit these old buildings to feel how the French respects nature in urban planning and development in Da Lat. It's really an architectural heritage in urgent need of conservation. Photo: Exotic Vietnam
French villas
Unlike the hill station retreats built by the French in the mountains of Sa Pa, Bach Ma, Tam Dao, … mostly were ruined during the war, French-style architecture in Da Lat is still intact after 1975.
With a view to limiting interference on natural terrain, the French designed the city with its wide reservoirs, winding streets, broad roundabouts, pretty flower gardens and many green patches of grass, wildflowers and pine trees. They have also built just enough density and scale of villas, Catholic churches, institutes and government buildings in harmony of nature landscape, climatic conditions and lifestyles in the plateau.
By 1945, Da Lat had over a thousand villas with classic designs, most of which were set up according to the local French architectural styles and used local materials such as bricks, tiles, wood, stone… Each villa has a spacious campus, forming a charming and distinctive whole. After 1975, many buildings were damaged due to being abandoned or misused.
Today, the city still preserves over 1,500 the ancient mansions. Especially, the roofs and chimney systems of the fireplace are very diverse and impressive with true appearance of France countryside. The charm of the ancient French villas in Da Lat reflected in the interior decoration is extremely delicate performing luxurious part of the middle class from the history.
A series of restored old villas in Da Lat allow visitors to experience how the French lived 100 years ago. However, this architectural heritage is in danger of being disrupted under the pressure of unplanned urban development and excessively planned projects that do not respect nature and the history of the current local government.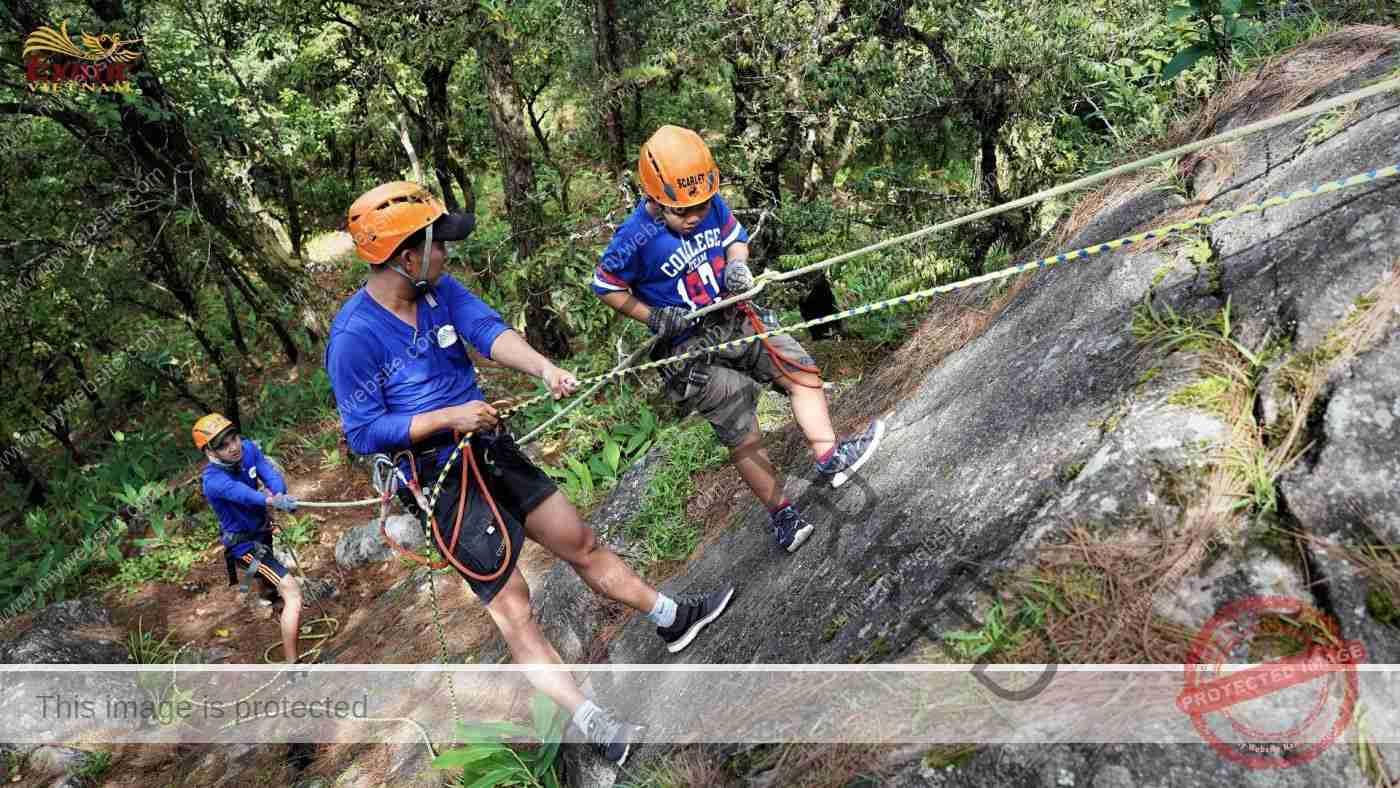 Considered to be the roof of the Langbian Plateau, Mount Langbian stands out with its legendary cloud-covered peak at an altitude of 2163m. Thanks to its lush pine forests, action-packed cliffs, idyllic K'ho villages at the base and the weather is all year cool and sometimes quite cold, Langbian Mountain offers a chance to discover many amazing attractions, enjoy gong dances and experience yourself through physical and mental challenges. Photo: Exotic Vietnam
Langbian Mountain
12km north of Da Lat, Langbian Mountain with five imposing peaks about 2000m above sea level is an ideal place for mountain climbing, jungle trekking or studying rare bird species. Two of them, as like as a couple of milky breasts, can be seen from Da Lat, which become a stunning background of almost typical Da Lat views. That's the reason why it's called Lady Mountain by the locals.
The mountain is home to hill tribe people where visitors can wander around their village and get insight into their daily life. The inhabitants belong to the Lat, Chil tribes as subgroups of K'ho. Traditionally, K'ho houses were built on stilts with floors and walls of raw planks or split bamboo and thatched roofs, a few of which are preserved today. They live mainly on crops, livestock, and handicrafts. Brocade woven in the village impresses with beautiful patterns and vivid color combinations. The sound of gongs is not only a way to communicate with the god and deities but also a pleasure to entertain people in the community as well as tourists.
A 3-4 hour trek or 4WD car cruise to Langbian Mountain is well worth it for the spectacular panorama of endless mountainous surroundings. Abseiling in Langbian is the challenge for those who have a strong heart to conquer the height. Enjoying the gong show, having fun with the village girls through traditional dances, tasting some fermented wine in earthen jars are interesting activities that will never be forgotten.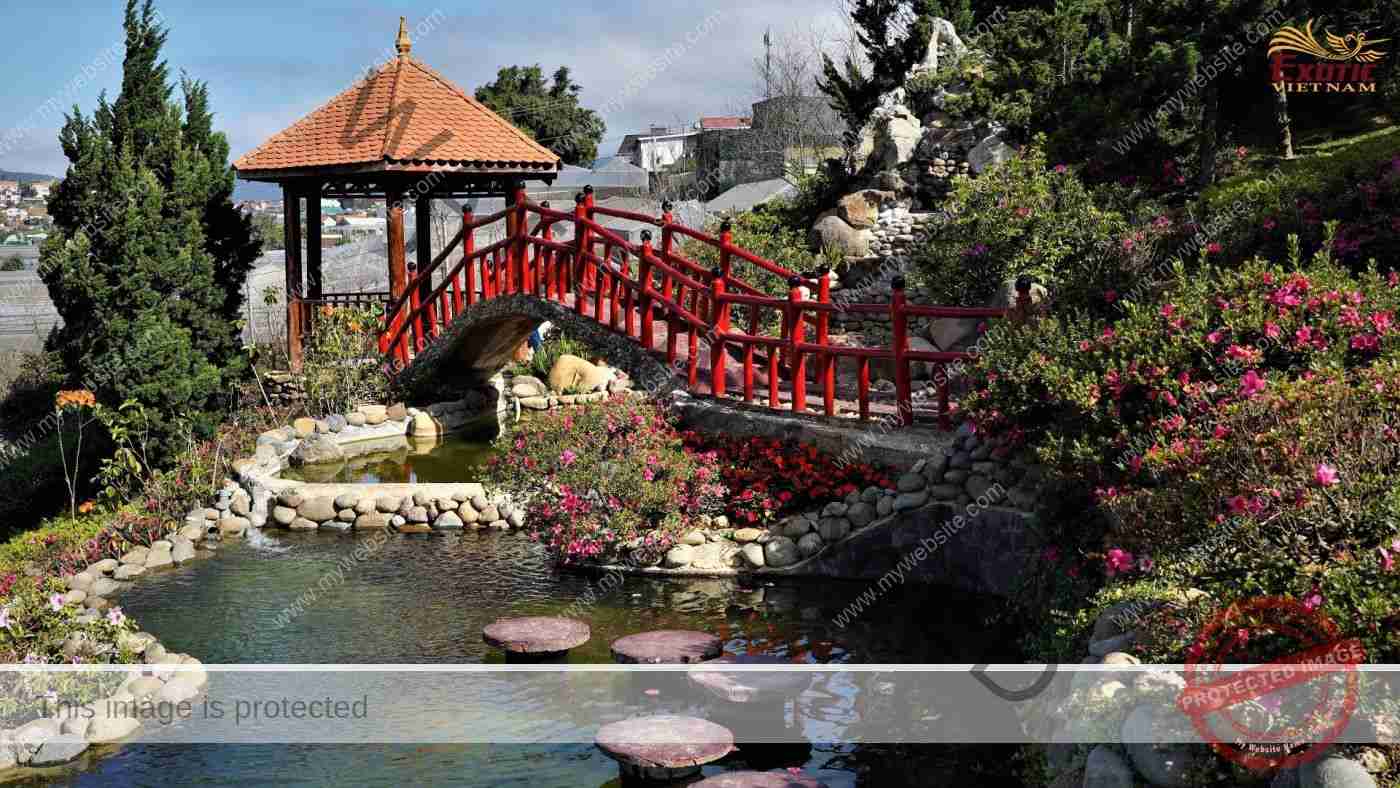 When the green areas in the city are gradually covered with concrete buildings, the City Garden is considered as a gem. Flowers of multiple shapes and colors bloomed throughout the year among the greenery draw a magnificent picture. This is a must-visit attraction for all visitors to Da Lat. Photo: Exotic Vietnam
Municipal Flower Garden
Covered an area of 7000 sq.m of perfectly manicured grounds, Municipal Flower garden is located on the northern side of Lake Xuan Huong, right in Da Lat's city centre.
Established in 1966, the garden features more than 300 different kinds of flowers, many of which blossom all year round. It is considered a natural museum that houses a fine collection of native and exotic flowers, such as hydrangeas, fuchsias, orchids, roses, and more grown outdoors and in greenhouses. The best time to visit the park is in the morning throughout the year, especially during the rainy season to enjoy blooms flowering in the beautiful sunshine and avoid the showers after noon. Every 2 years, the gardens transform into one of the venues for the Spring Flower Fair and the Winter Flower Festival.
The garden offers a very wonderful environment and magical moments to take snapshots of vibrantly colorful close-ups of flowers. Here's where you travel to feel a sense of purity and diversity of the natural world.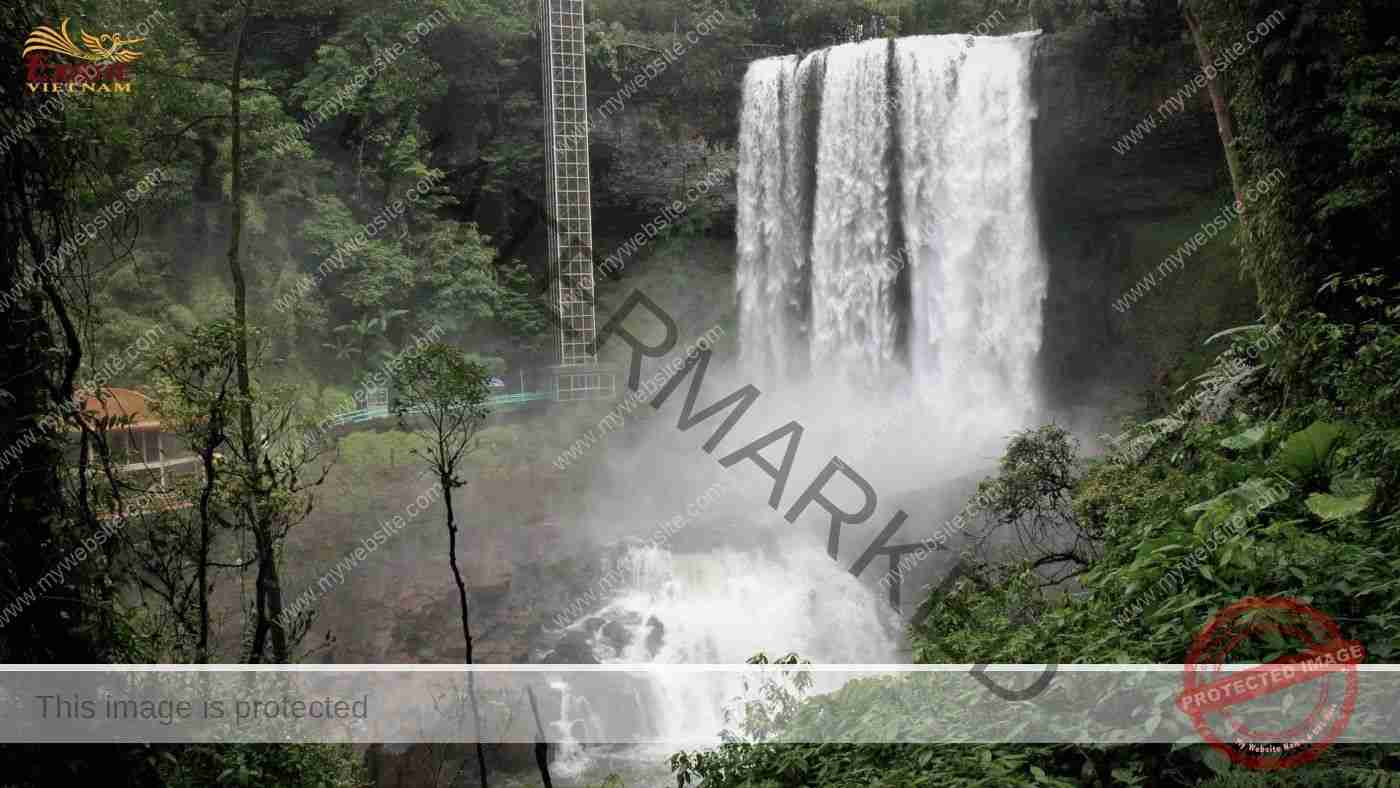 Da Lat is the best choice for those who love waterfalls. There are the breathtaking settings, with incredible waterfalls deep in rainforests or set against backdrops of dramatic cliffs and mountains. Feel extraordinary while the cool mist falls on the face or looks gaze at the pure majesty of the natural world. It's worth spending a moment, even a few days in a jungle trek. Photo: Exotic Vietnam
Waterfalls
Located on the highest part of the terraced plateau system in the Central Highlands, where many tributaries of the Dong Nai River originate from, Da Lat becomes the convergence of a series of waterfalls, each with its own fascinating features. The attraction of these waterfalls is not only thanks to the height of decades of meters, but also the variety of different rocks on the riverbed, through the strong erosion of the flow, which has sculpted waterfalls with stunning shapes and forms.
Located at the foot of Prenn Pass, Prenn Waterfall is one of the loveliest waterfalls in Da Lat. It is about 1,120m of elevation. As approaching the waterfall, visitors will be able to notice the subtle change in temperature brought by the mist from the water falling from a height of 15m. From the path goes under the outcrop, there is a view of a pool surrounded by flowers and pipe-trees that can see through the water falling curtain. However, this waterfall is rather crowded which spoils its natural beauty.
Datanla Waterfall is located in the middle of the Prenn Pass about 5km from Da Lat. The water falls down to the ground before disappearing through layers of marble lying in a small stream. Visitors can walk easily to the waterfall. There are lots of wildlife such as squirrels, birds, and butterflies. You can not only visit the waterfall for the view, but you can also participate in adventurous activities such as high rope walk, zipline ride, alpine coaster ride and even canyoning, abseiling. Challenges are designed with varying levels of difficulty to cater to participants of all ages.
Damb'ri is 18km north of Bao Loc in Lam Dong province. In Ma ethnic language, Damb'ri means "the cascade of the Lion" or means "the stream of Hope". Surrounded by rolling hills of mulberry, tea, coffee tree and thousands of hectares of forest, Damb'ri Waterfall is a chain consisting of the main waterfall with a height of 57m, nearly 30m wide, and the sub-falls Dasara, Daton. The total height of these waterfalls is 90m, the highest one in Viet Nam. The mist makes the area around the waterfall always cool and green all year round. It's lucky to enjoy a colourful rainbow at pool beneath the falls in sunshiny day. It's magnificent when viewed from a distance across the valley, but it's also possible to get up close on steps or a lift up and down. With three impressive tiers of tumbling water set amidst beautiful natural surroundings, it's no surprise that Damb'ri draws lots of tourists who come here to admire this breathtaking scenery.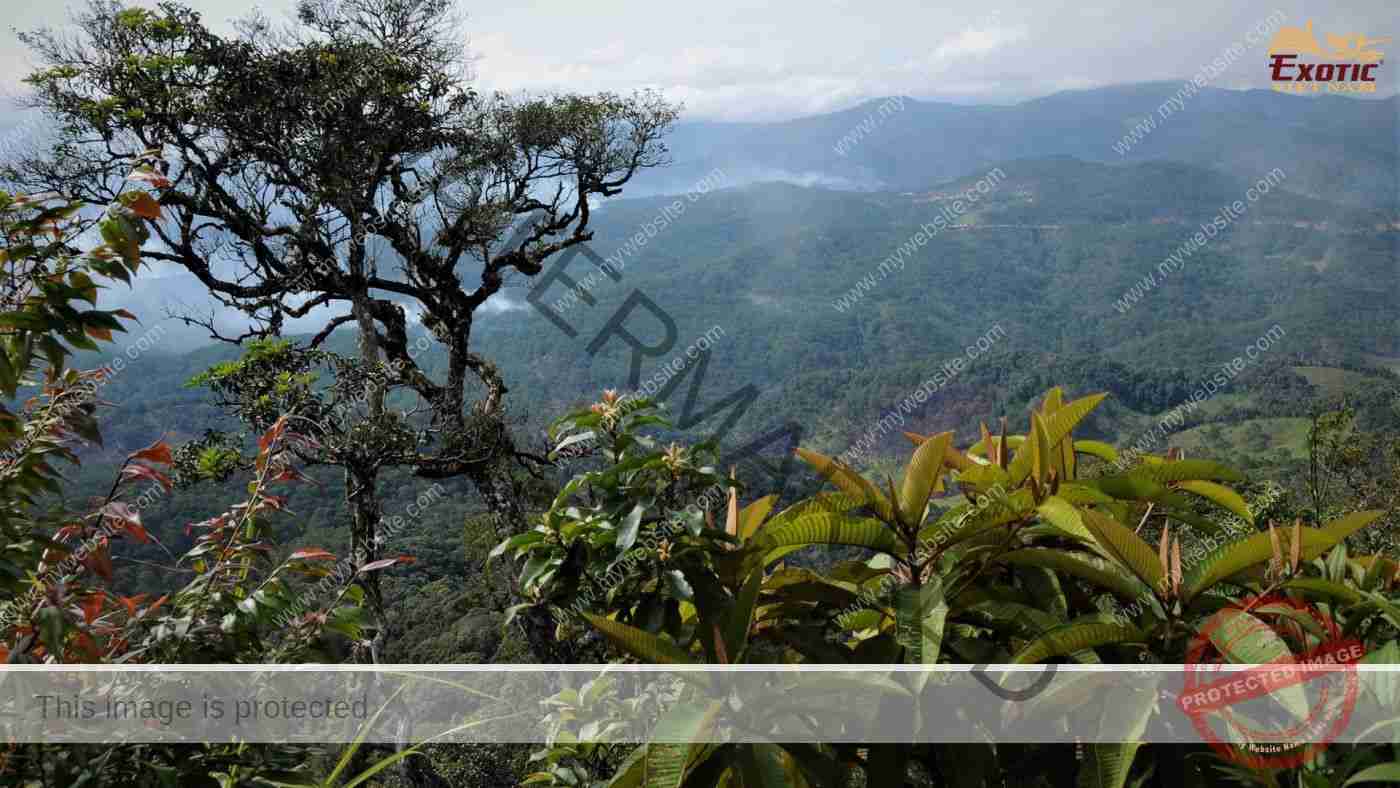 Blessed with the cool highland climate and rugged landscape, Bidoup Nui Ba National Park is evaluated as one of 221 endemic bird centers of the world and one of four biodiversity centers of Viet Nam. Within the park, several dozen species of rare or threatened plants and animals can be found, as well as old growth trees. The 1300-year-old Pomu tree (Fujian cypress) is one of the "targets" that trekkers are very eager to set foot in. Photo: Exotic Vietnam
Bidoup – Nui Ba National Park
50km from the center of Da Lat, the Bidoup Nui Ba national park was established in 2004 and is named after the two highest peaks of the Langbiang plateau: Bidoup (2,287m) and Nui Ba (2,167m). With a total area of 70,038 ha, the park aims to conserve forest ecosystems in sub-tropical mountainous climate, valuable, rare and endemic animal and plant species. Thanks to the association with the adjacent national parks and nature reserves, it helps to form a large natural area, contributing to biological conservation in the Langbian Plateau, the South Central Highlands and the South Central region.
Located in the ecological zone of Truong Son mountain range, the park includes two types of forest: coniferous forest and evergreen broadleaf forest. The forest is home to more than 1933 vascular plant species, of which 96 endemic species and 62 rare species are listed in the Red Book. More than 14 species out of a total of 33 species of conifers in Viet Nam are present here, including many endemic and rare species such as the two-leaf pine, known as living fossils, long-leaf pine, etc. and various species of orchids and mushrooms. In terms of animals, this is home to 441 species of vertebrates, 32 species listed in the Red Book including many rare animals such as scrub and black foot, red wolf, gaur, etc. and many species of endemic birds in the Central Highlands such as the star pheasant, the black-headed babbler, etc. It's perhaps the best place in Viet Nam for birdwatching.
From lush mountains to refreshing waterfalls, the park owes part of its fame to its wealth of wild beauties. Follow Exotic Vietnam to wander through these breathtaking natural spots hidden in the park that you shouldn't miss if you come to Da Lat – all of them will make you wow in front of the magnificence of Mother Nature.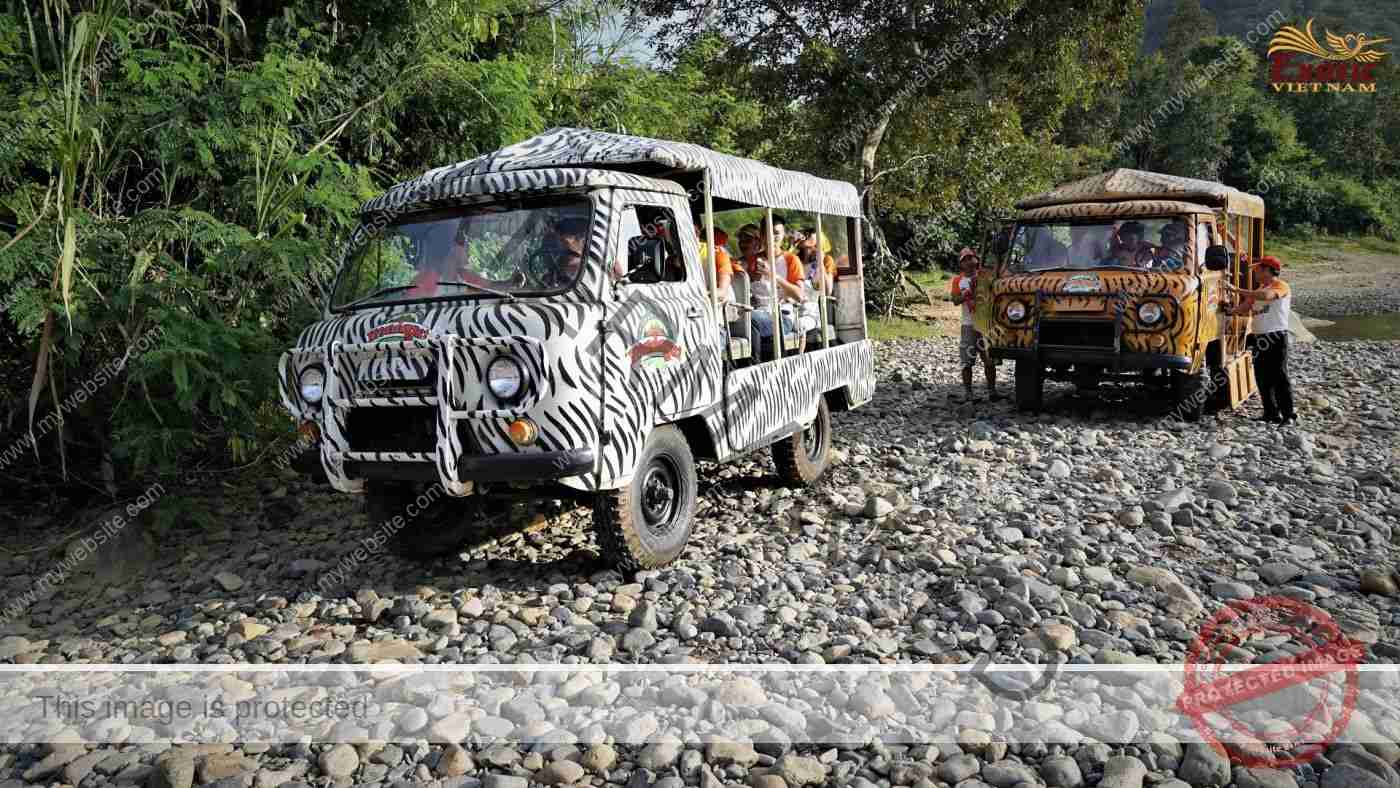 This is the ideal place to enjoy the feeling of exploring nature with many exciting activities and even survival challenge in the wilderness, but not too far from thoughtful food and rest services. Madagui Forest Park has a great attraction for businesses looking to find a playground for team building and rest according to a sustainable trend with a short travel time from Ho Chi Minh City. Photo: Exotic Vietnam
Madagui Forest Park
Located on NR20, at an altitude of 500m, in the middle of Ho Chi Minh City and Da Lat, Madagui Forest Park covers a pristine area of ​​​​about 1,200 hectares endowed with stunning streams, dark caves, strange shaped rock formations, along with rich flora and fauna, and the warm, humid and mysterious atmosphere of the rainforest.
This well maintained park features with trimmed lawns and bushes in the background evergreen trees. Several trails wind through steep hills filled with greenery so that you can get up close to nature. Many rustic restaurants, villas separated by trees, multi-storey swimming pools are built scattered on the hillside in harmony with its natural surroundings.
Whether you're looking for the best walks or a team building playground somewhere near Ho Chi Minh City or just keen to enjoy what Mother Nature has bestowed upon us, Madagui Forest Park gives a list for you such as rafting, hiking, climbing, camping, and so on with excellent services, great comfortability along with unique & exotic experiences.