CORPORATE GALA DINNER
A corporate gala dinner is a party for a large number of guests in festive ambience, indoor or outdoor, to celebrate achievements, reward successes, or simply engage and bring joy to the participants. It generally features a meal, whether it is a a-la-carte or buffet serving style, entertainment, perhaps an awards section, and a specific theme. Choosing the right event theme and creating its right key moment will nativigate to highly success and leave a lasting impression in any event whatsoever. With fun games, the friendly competitions spark off the enthusiasm of both individuals and groups to enhance your teamwork and unity. Through a chain of activities, don't forget you are bringing people together for a common goal.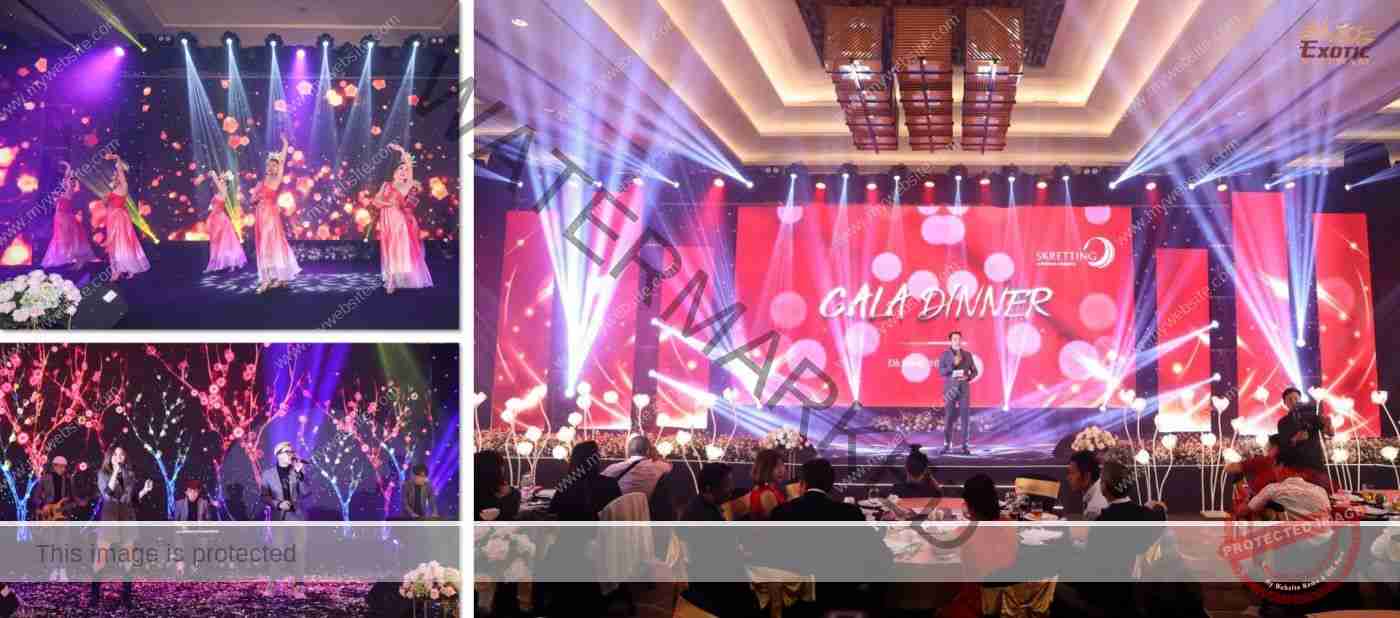 There are many elements that you need to consider for a gala dinner and these include invitations, theme, dress code, entertainment, venue, content for speeches, trophies, food and drinks, staffing, staging, table setting, AV production, sound & lighting and production management, and so on. If you are looking for help organising your gala dinner, please contact us. Exotic Vietnam is a professional agency in scripting, planning and arranging all activities that best suit your corporate culture and budget.