TEAM BUILDING IN CAT BA – HAI PHONG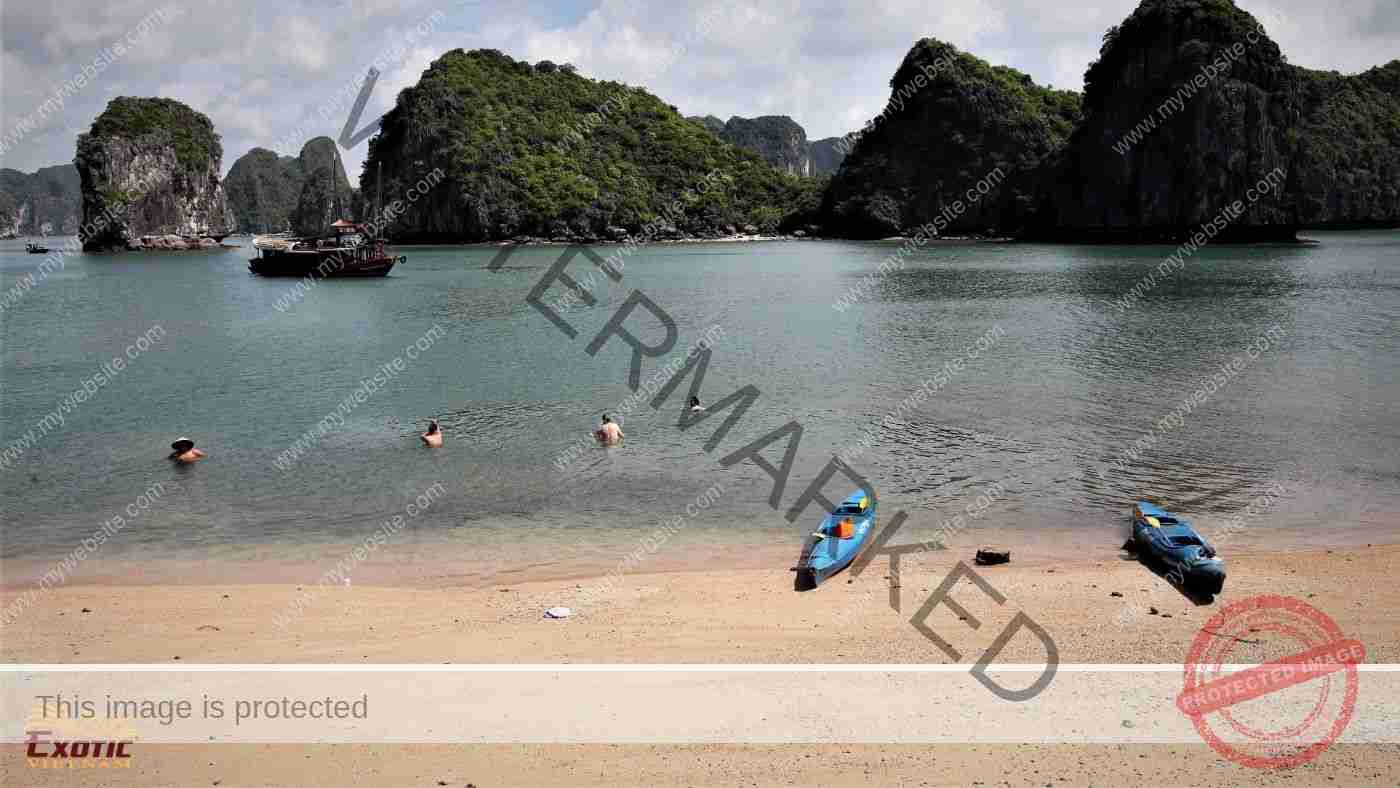 Lan Ha Bay has about 300 small islands scattered in 7,000ha. Most of them are isolated and untouched where swimming, snorkeling, and kayaking are the most popular things to do. Photo: Exotic Vietnam
Location: 105km from Ha Noi (2½ hours by car or train), 64km from Ha Long (1 hour by car), 122km from Ninh Binh (3½ hours by car), 50km from Cat Ba Island (2 hours by car & ferry or 55 minutes by hydrofoil).
Introduction: Located 105km east of Ha Noi, the port city of. For hundreds of years, the Chinese, Japanese, French, Spanish, and Portugese have been coming here to trade. Nowadays, Hai Phong is a reminder of Ha Noi some decades ago with graceful tree-lined boulevards, an impressive array of colonial-era mansions, old riverfront residences and bustling local activities. Moreover, thanks to a wide range of seaside resorts and varied nightlife, Hai Phong is a great destination for holiday makers. Visitors can enjoy a lot of beautiful landscape as well as interesting festivals such as Cat Ba Island, Do Son Beach, the buffalo fight festival, etc., just to name a few.
Highlights: Cat Ba Island, Du Hang Pagoda, Do Son Beach, Hang Kenh communal house, Municipal Theatre & Municipal Theatre Square.
Facilities & services: gambling, international standard hotels and restaurants.
Cat Ba Island boasts of its natural beauty, biodiversity and long-lasting fishing tradition of local residents. Photo: Exotic Vietnam
Cat Ba Island
With an area of ​​about 100km2, Cat Ba Island is the largest island in an archipelago made up of 368 large and small limestone islands rising from the sea. On the island, the highest peak is Cao Vong 331m and the lowest is Ang Tom, 30m lower than sea level.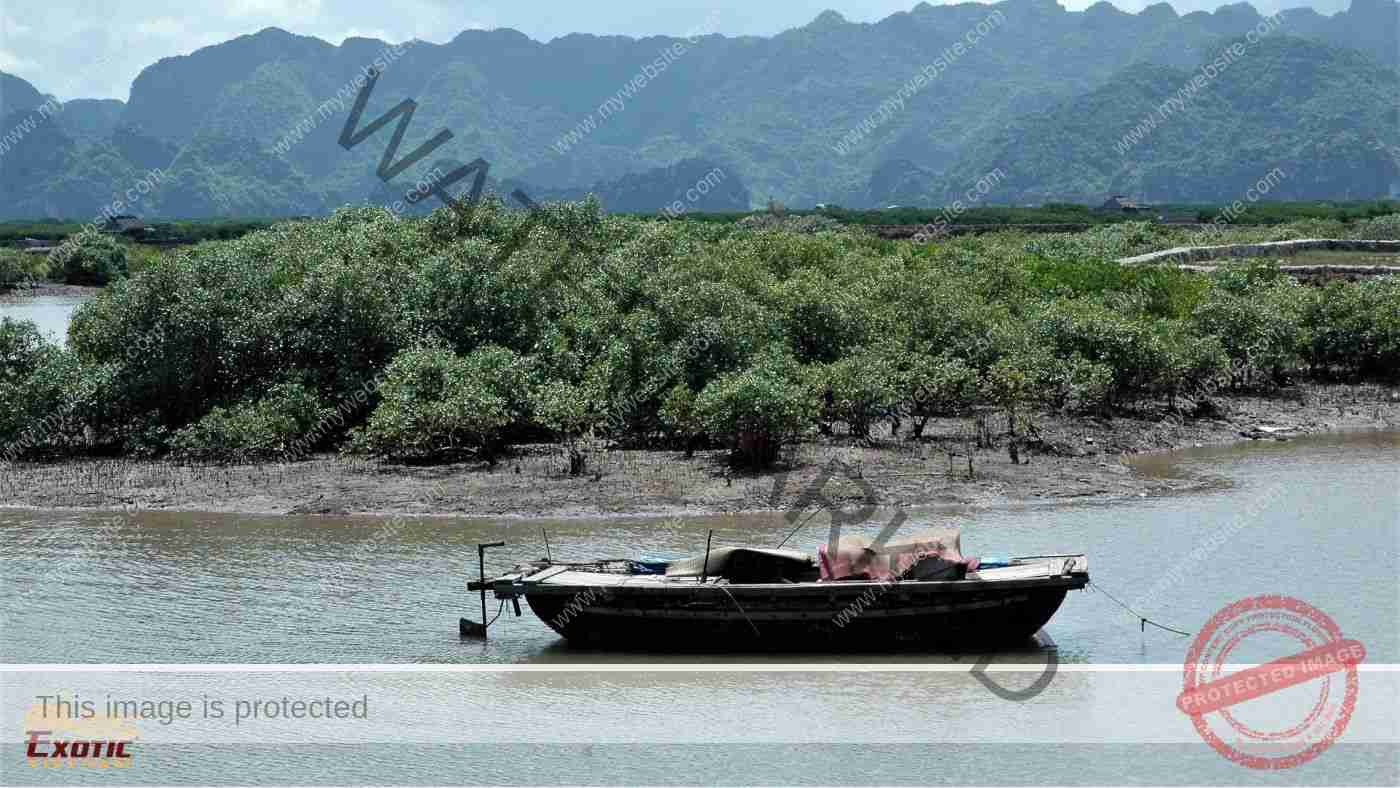 Mangrove forest as part of Cat Ba National Park provides habitat for many species of aquatic animals (fish, shrimp, mussels, crab, etc.) and migratory water birds. Photo: Exotic Vietnam
Cat Ba is a limestone mountain area, hiding many mysterious caves and dense tropical forests. Part of all this is still very dense and unknown to the civilised world. This is the common home of the diverse world of flora and fauna. With an area of ​​152km2, including 90km2 of forests, 54km2 of the sea, Cat Ba National Park was declared a national park in 1986 in order to protect the island's diverse ecosystems. In 2004, Cat Ba World Biosphere Reserve was also recognized by UNESCO with an area of ​​262km2, where many unique natural worlds converge, considered the best model of high concentration of typical tropical & subtropical ecosystems. Travellers can also enjoy a day of trekking, caving, and rock-climbing on Cat Ba Island, specifically on the trekking trail from the national park quarter to Viet Hai hamlet (9km).
To the east is Lan Ha Bay, a prominent coastal sea with countless small islands covered with green trees, ringed by smooth white sand beaches and scattered "tung ang" like a small pond surrounded by mountains in the sea. Swimming, snorkelling, and diving are the most popular things to do on these islands in Lan Ha Bay.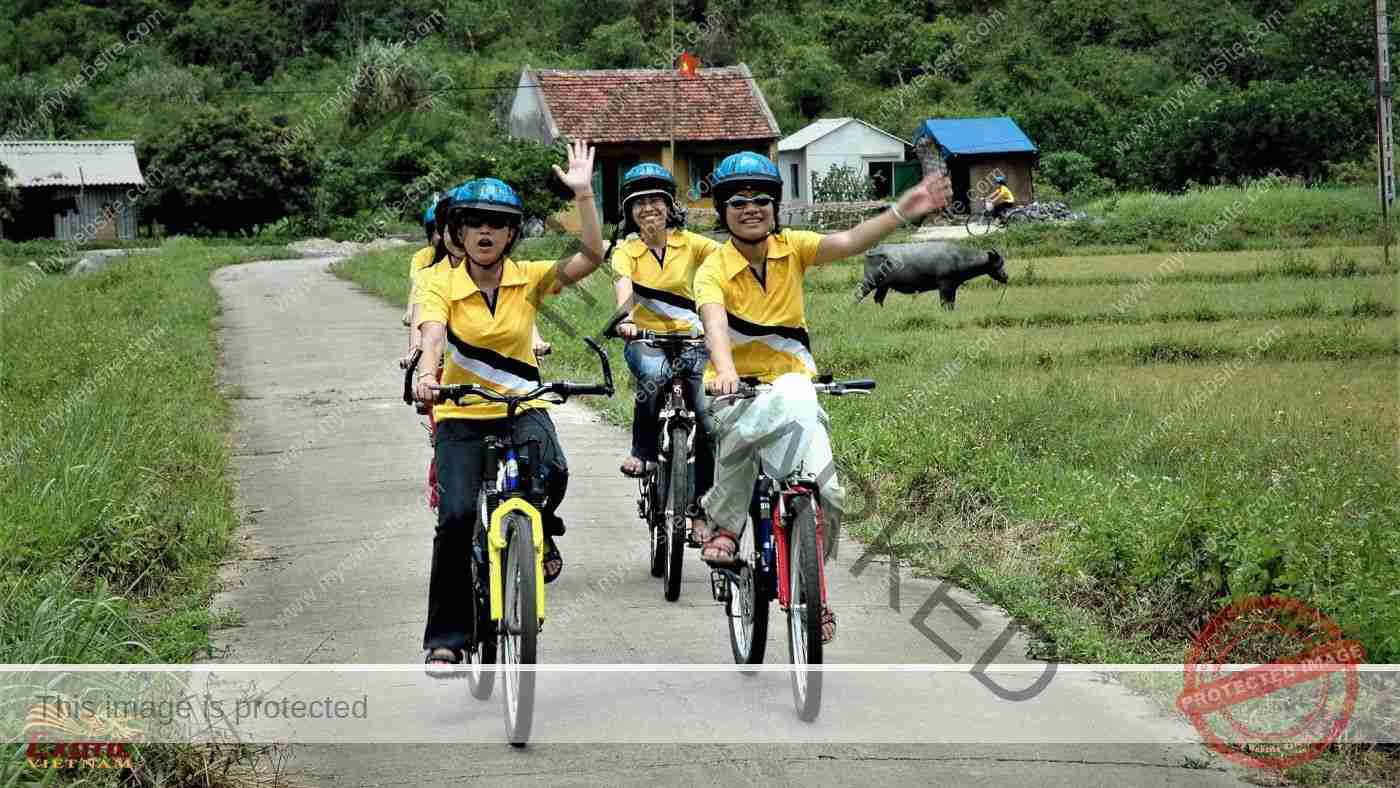 Located 18 km from Cat Ba Town, Viet Hai Village can be reached by an 8-km trek through the forest or a 45-minute boat ride from Beo Pier. This is a perfect place to do team building activities in Cat Ba Island. Photo: Exotic Vietnam
With a length of 15.63km (5.44km bridge & 10.19km path), Tan Vu – Lach Huyen bridge, built in 2014 – 2017 is the longest sea-crossing bridge in Viet Nam and one of the longest sea-crossing bridges in the South East Asia. Tan Vu – Lach Huyen Bridge makes it easy for visitors to reach Cat Ba Island. From Ha Noi to Cat Ba (152km) by bus takes about 4 hours, including a ferry (25 minutes from Got Wharf to Cai Vieng) or cable car (10 minutes from Cat Hai to Phu Long). From Hai Phong to Cat Ba (52km) by speedboat with a travel time of 60 minutes from Ben Binh to Cat Ba. From Ha Long to Cat Ba (45km) by bus takes about 2 hours, including a 60-minute ferry from Tuan Chau to Gia Luan.
Coming to Cat Ba, visitors always feel the cool and temperate climate throughout the year, but in July – August there are often storms, due to strong southeast wind, and November – February often have drizzle and haze due to cold northeast wind. Cat Ba Island is an ideal place for team building activities, from Survival Challenge in the national park or on sea to the Amazing Race right in Cat Ba town.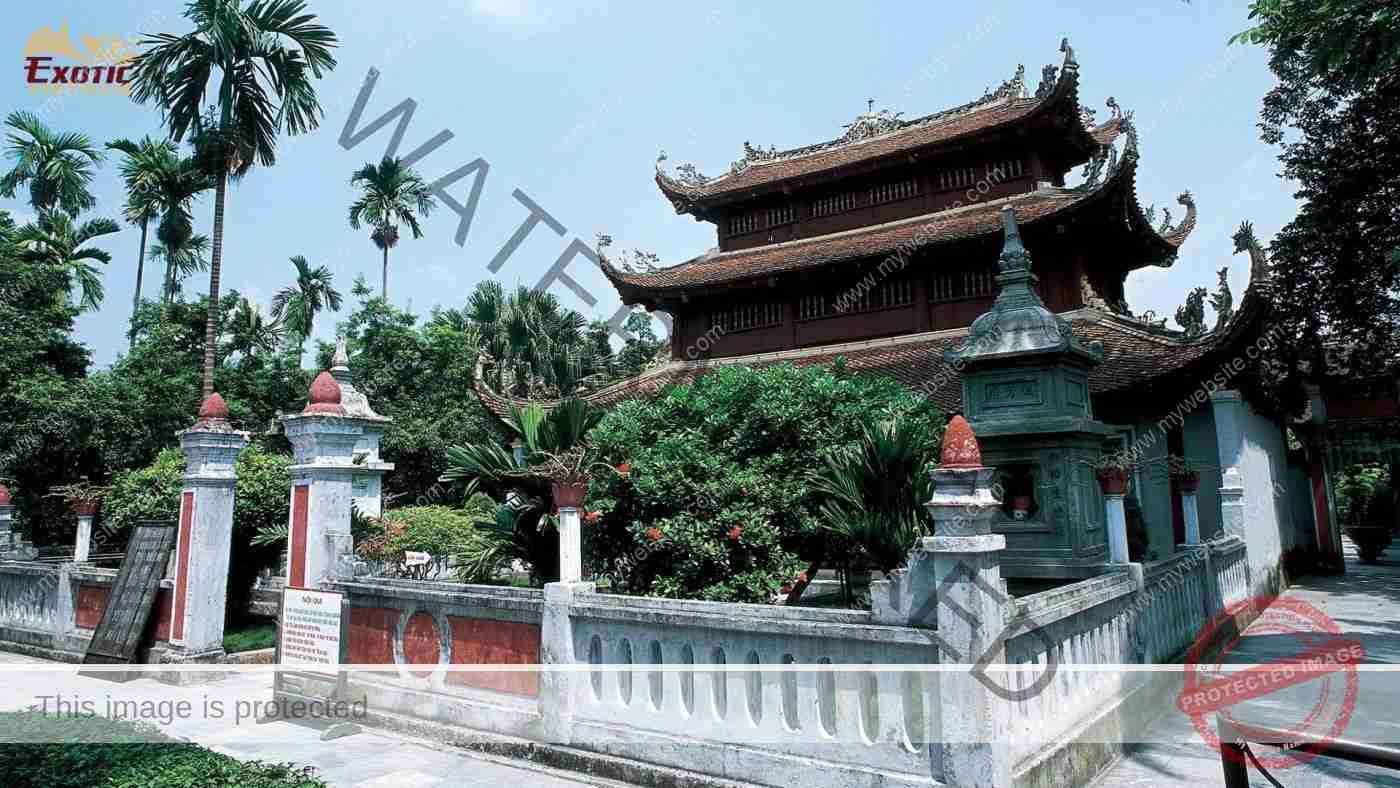 Built in 17th century and is still intact today, Du Hang Pagoda is the most sacred one in the city with stunning carvings and fantastic ornaments. Photo: Exotic Vietnam
Du Hang Pagoda
The pagoda is located in Le Chan District, 2km southeast of the centre of Hai Phong. It was built during the Early Le Dynasty (980-1009). King Tran Nhan Tong, a devout Buddhist, used to preach at this pagoda. Though it has been repaired and restored several times, it remains a good example of traditional Vietnamese architecture and sculpture. The pagoda is now listed as a historical site containing many relics, including Buddha statues, bronze urns, bells, gongs, and especially the prayer book of Trang A Ham, an ancient Buddhist script.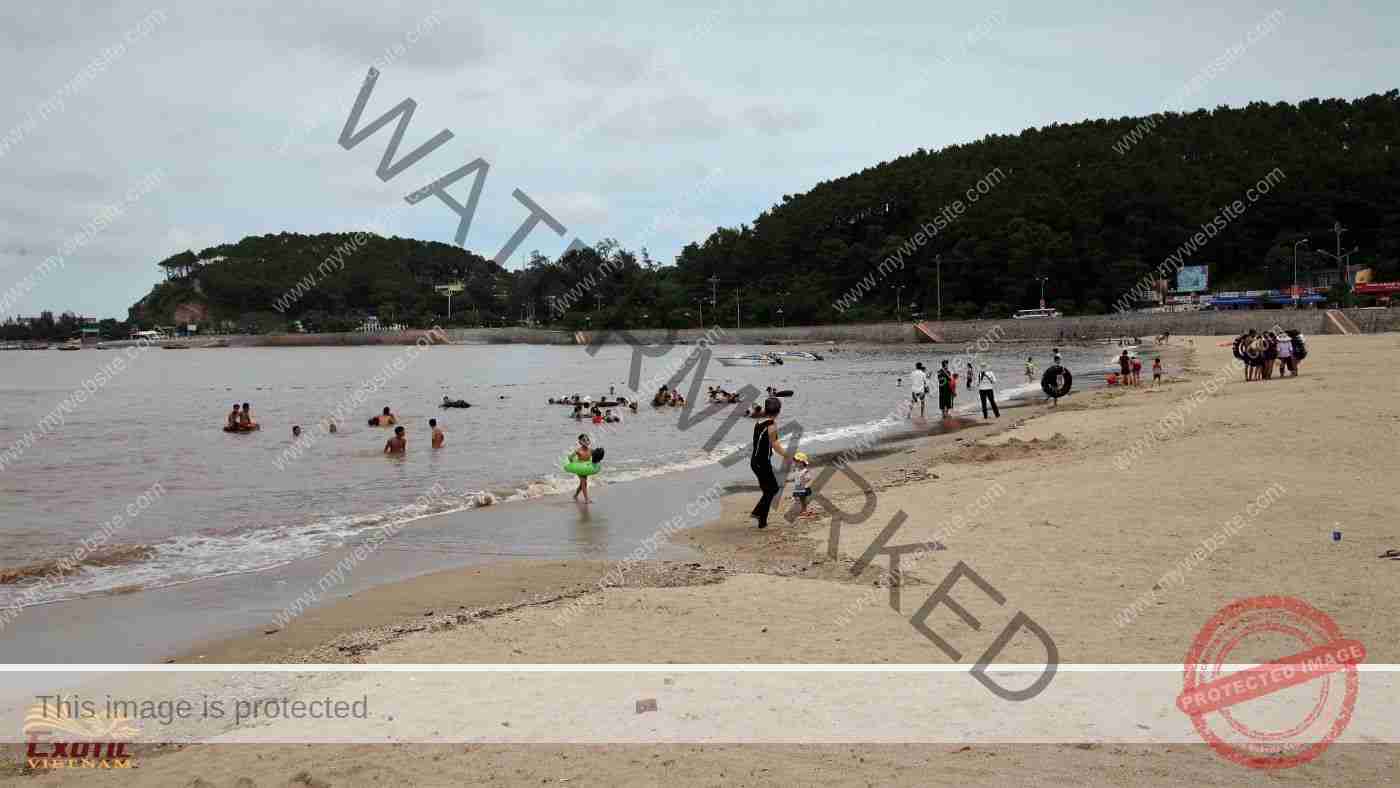 Do Son beach at zone 2 is the main beach, attracting the most visitors in Do Son, with a long stretch of fine sand suitable for swimming, playing, water sports as well as canoeing, parachuting, etc. Photo: Exotic Vietnam
Do Son Beach
Do Son, 21km southeast of central Hai Phong, lies between the mouth of the Lach Tray River and the mouth of the Van Uc River. This 5km-long promontory is dotted with a succession of beaches, hills and quiet pine forests. In the past, the French turned Do Son into a summer resort for their expatriate community and the Vietnamese upper class. Now it is a popular seaside resort with many places of interest such as the former summer residence of Bao Dai, Do Son casino, etc. Moreover, the town is famous for its buffalo fights which are held annually on the 10th of the eighth lunar month.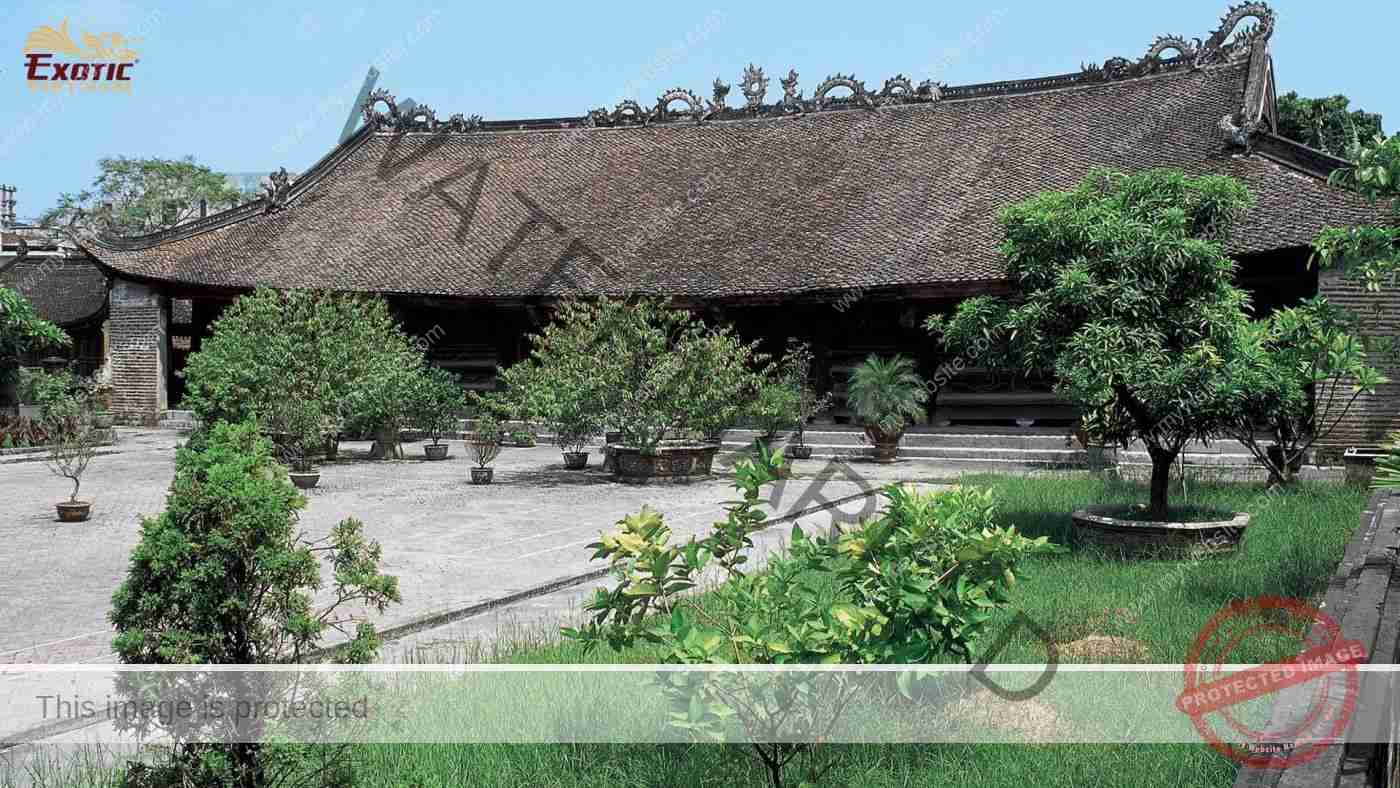 Built in 1719, Hang Kenh Communal House not only has great value in architectural art but also sculpture art with 100 carved pieces of dragons, a sacred symbol of the Vietnamese people. Photo: Exotic Vietnam
Hang Kenh Communal House
Located on Hang Kenh St., the Hang Kenh Communal House was built in 1856 and expanded in 1905. It is known for its valuable wooden sculptures, of which there are 156 pieces with dragons as the main theme. Altogether, there are 308 dragons of different shapes and sizes. The pagoda also houses a statue of Ngo Quyen and a palanquin. Every year on the 16th–18th of the 2nd lunar month, ritual ceremonies and festivals are held at the communal house attracting large crowds.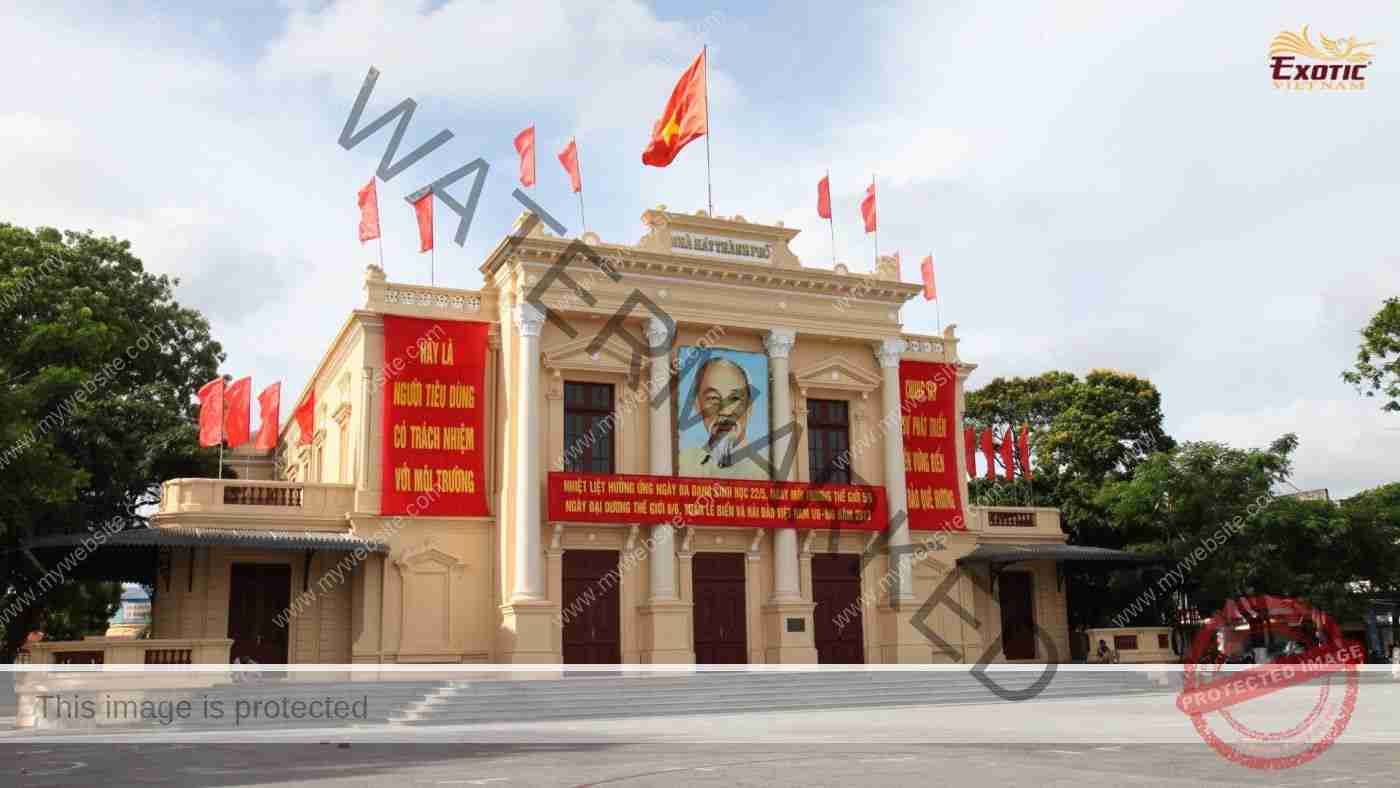 Built from 1904 to 1912 by the French, Municipal Theatre is a copy of the Palais Garnier in Paris. Photo: Exotic Vietnam
Municipal Theatre & Municipal Theatre Square
The Municipal Theatre, also called the Great Theatre, was built in 1904 in the heart of Hai Phong. The entire project was supervised by the French; the materials were imported and the architects were French. The theatre is a two-story building with a seating capacity of 400. Especially, the ceiling is ornamented with flower frescos and the names of famous writers and artists. All great festivities of the city are held in the Municipal Theatre Square.