CORPORATE ISLAND SURVIVOR
Group size: 40 – 120
Playground required: offshore island, nature reserve
Location: nationwide
Benefit: goal setting, time management, idea sharing, exercise, problem solving, decision making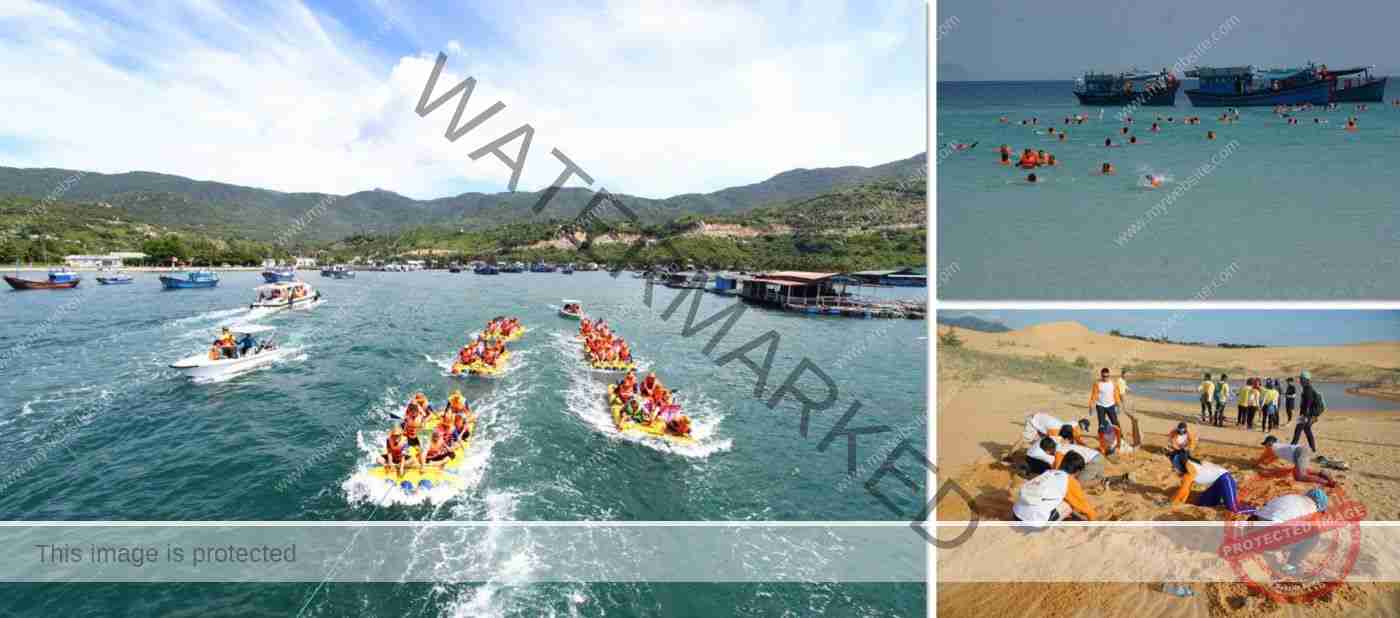 Inspired by the American reality TV show, the series of Survivor where a group of participants must provide food, fire, and shelter for themselves in an isolated and uninhabited place, Corporate Island Survivor is also highly energetic outdoor activities but designed to aim at collective challenges for your team members with a simulated survival experience.
Your group will be split up into teams of approximately 10 members who strive together to become the winning team. There is no winner given the title of "Solo Survivor" like TV shows, the champion in this scenario is the most cohesive team where all individuals are connected to each other and driven them to achieve a common goal in the most effective strategy. Adrift on a deserted island, off the coast of Nha Trang, Phu Quoc, or Cat Ba, etc. participants must fight for 'their lives' to survive in difficult circumstances. A series of challenging tasks with physical and mental levels are designed according to business requirements, each needing a different survival skill. They must know how to navigate in the wilderness, identify native edible plants, find sources of drinking water, catch their own food, learn a way of signal communicating, practice first aid for teammates, make fire with wooden sticks, etc. and finally build 'sea-worthy' rafts to escape from the island. Amidst the beauty and serenity of the nature, the teams also enjoy breathtaking moments such as watching the sun rise or set over the ocean, snorkeling on the coral reefs, and more. Cleaning up after themselves and contribution to collect rubbish are encouraged and highly appreciated to protect our environment.
For those seeking a survival challenge that brings employees together as well connects humans and nature, this dynamic and fun filled event is the best choice. Give Exotic Vietnam a call and start discussing your goals and expectations for your next corporate outing trip.