CORPORATE FUN RACE
Group size: 40 – 100
Playground required: nature reserve, countryside village
Location: nationwide
Benefit: goal setting, limit exceeding, patience, physical & mental health, teamwork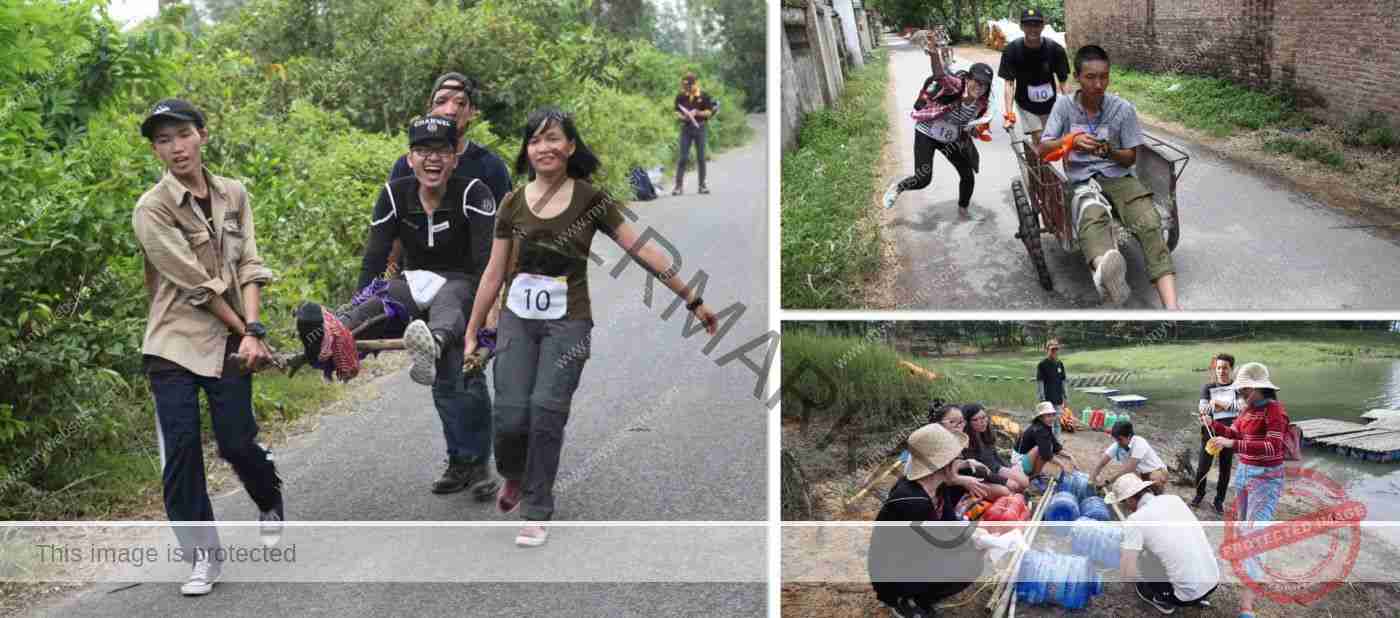 Are you looking to get your employees out of the office for awhile? Let's plan your escape from the hustle and bustle of urban life. Corporate Fun Race is a great activity to bring people together, attain a new work-life balance and create lifelong memories.
From the city center of HCMC, Ha Noi, or Da Nang and so on, nature reserves or countrysides close by with moderate travel distances are great choices for event venues. Participants can enjoy the wilderness, immerse into the beauty of nature from tranquil villages, idyllic coastlines to sprawling mountainous areas and, of course, are rewarded with a hearty feast after a hard day. By working in teams, they have to uncover the GPS clues, overcome challenges and communicate with the locals to solve the riddles, etc. before the timer runs out. The whole journey is arranged into a series of non-stop challenges along a some-kilometer trail. The jungle escape is for those that want to test their mental and physical states and prove they have what it takes to survive the tough times. You can choose other options that are less physical, which is a team building activity in which challenges are simulated on the company's core values, indigenous values ​​of nature and culture or first aid skills, etc. accompanied by breathtaking views and tranquil sights along the trail. To be a winner, it is necessary to have a close-knit team to overcome all the barriers.
Let us help your company have a great event. Exotic Vietnam is honored to be a reliable partner to make your dream plan come true.