CORPORATE DAY OUTING
Group size: 10 – 1000
Playground required: nature reserve, lawn or beach
Location: nationwide
Benefit: fun, motivate, reward, teamwork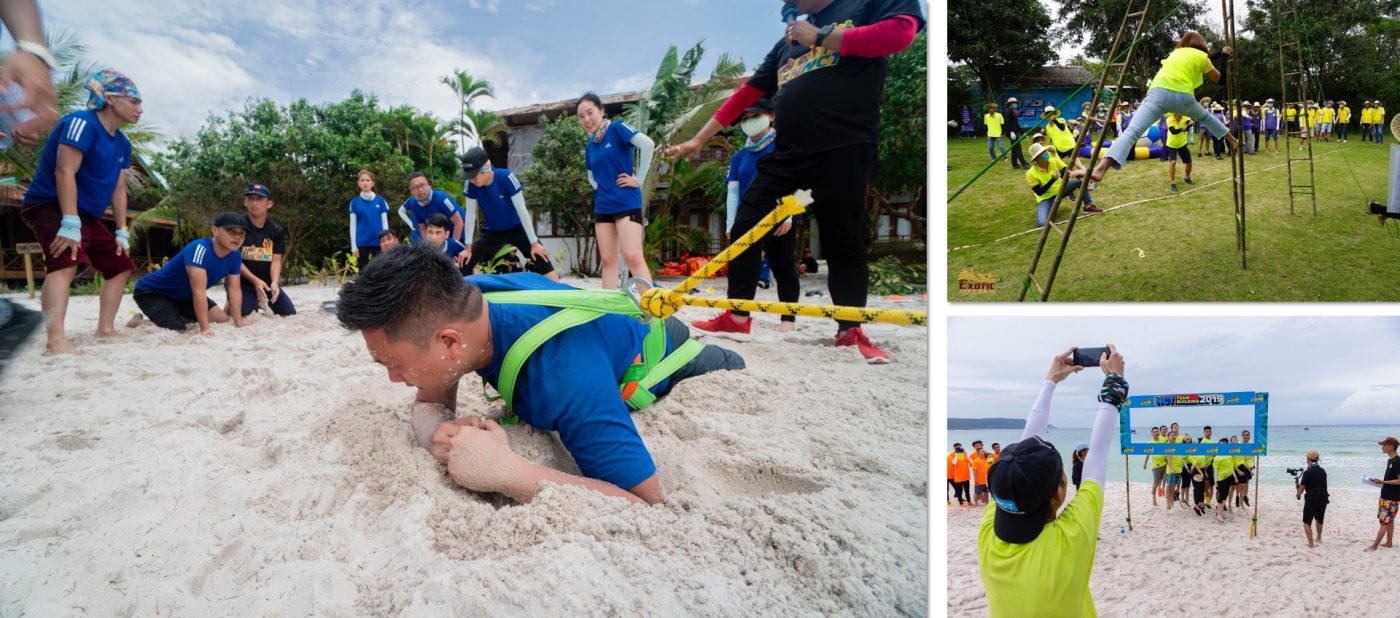 Corporate Day Outing is a great way to keep your team socialize with each other while enjoying the beauty of nature and breathing some fresh air. It also brings opportunities to facilitate team bonding within your team members, break many boundaries in the company, enhance trust and reduce work stress. It helps create a better workplace environment and greater unity and solidarity among their team members.
Some of the popular fun-filled actvities involve team building activities, inflatable obstacle games, team sports, cooking contest or adventure. After competing on the field, your employees can relax with bites and drinks by a cosy bonfire or it's time to treat themselves to an amazing night out with a lively gala dinner. Of course, everyone will bring fun and fond memories back into the workplace, and share interesting stories for a long time.
Are you planning to take your bussiness out for your corporate day outing? Exotic Vietnam offers perfect options which can be customised based on all your expectations with massive outdoor activities and excellent indoor facilities in destinations across the country. Contact us for detailed advice.