TEAM BUILDING IN BUON MA THUOT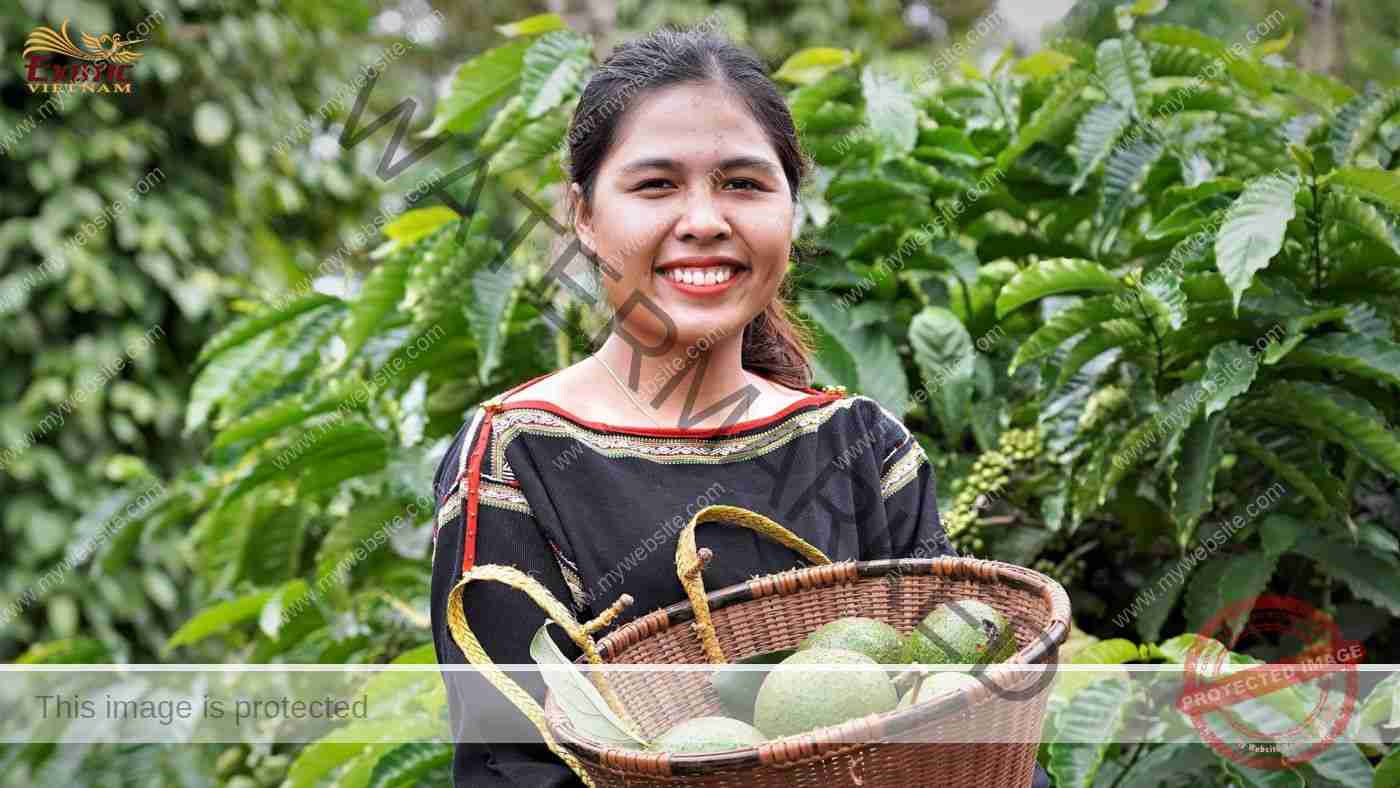 Location: 363km from HCM City (55 minutes by plane or 7 hours by car), 182km from Nha Trang (3½ hours by car), 190km from Pleiku (3½ hours by car).
Introduction: Located at an altitude of 500m, Buon Ma Thuot is the capital of Dak Lak province and also the largest city in the Central Highlands. It is home to several intriguing and untouched minority villages. Ethnic people from the Mnong and Edeh tribes live on the shores of Lake Lak, a large natural lake formed by converging rivers and streams. Travelers can visit the villages by dugout canoe or fun trek through tropical rain forests. This area is also famous for some of the best aromatic coffee in Viet Nam.
Highlights: Dak Lak Museum of Ethnology, World Coffee Museum, Yokdon National Park, Buon Don elephant-training village, Lake Lak, Waterfalls (Dray Sap, Dray Nur, Gia Long).
Facilities & services: dugout ride, trekking, gong show, accommodation at hill tribe villages, international standard hotels and restaurants.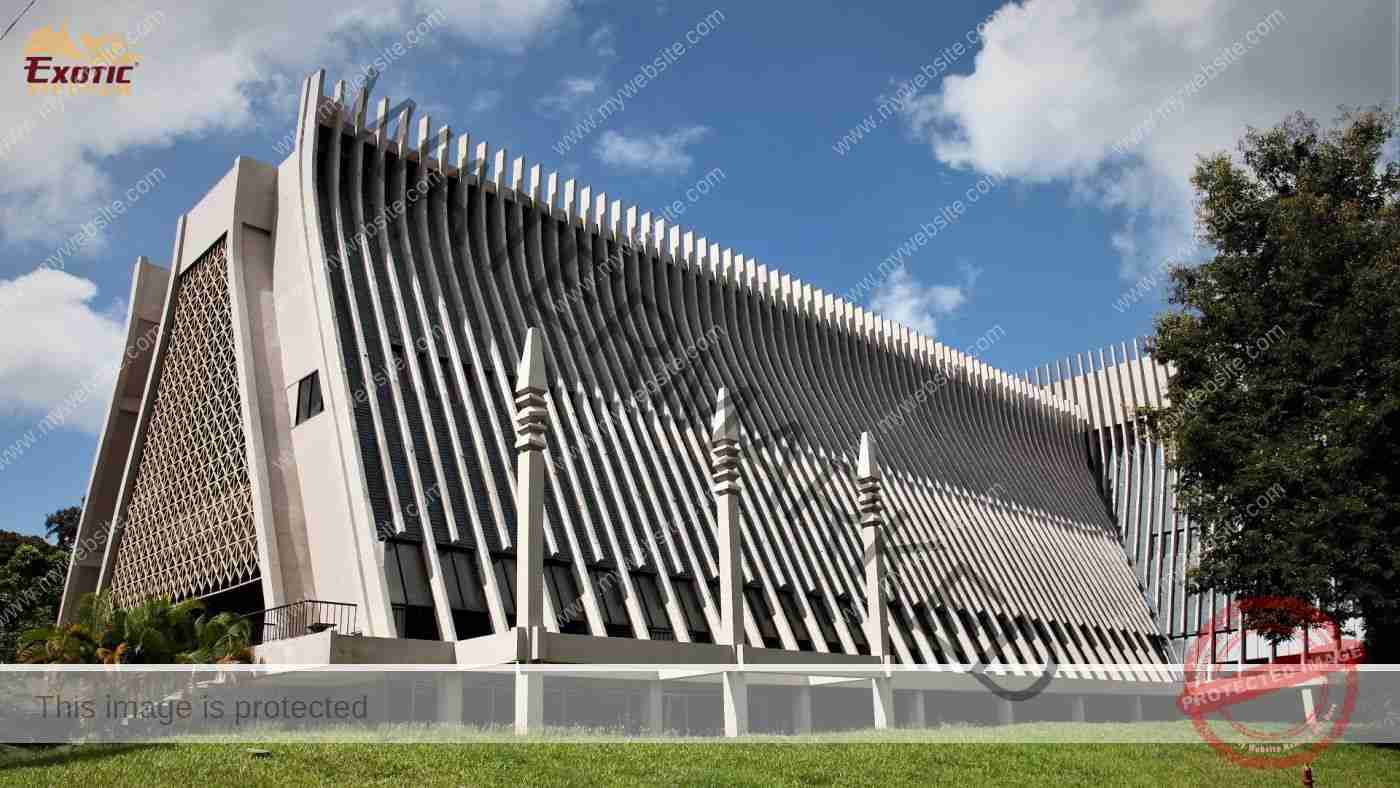 Dak Lak Museum of Ethnology
Built in 2008, the museum has approximately 1,000 artifacts and images, It has three main sections featuring three different themes: the revolutionary traditions, natural features, and cultural characteristics of the ethnic minorities of the Central Highlands. It is a nice museum with artifacts and detailed information to know more about the local tribes of Edeh and M'nong and other hill tribes immigrating from Northern Mountains. The cultural space displays 520 objects such as models of stilt house, traditional costumes, production tools, statues at tomb houses, and collections of wine jars, bamboo backpacks, and gourds.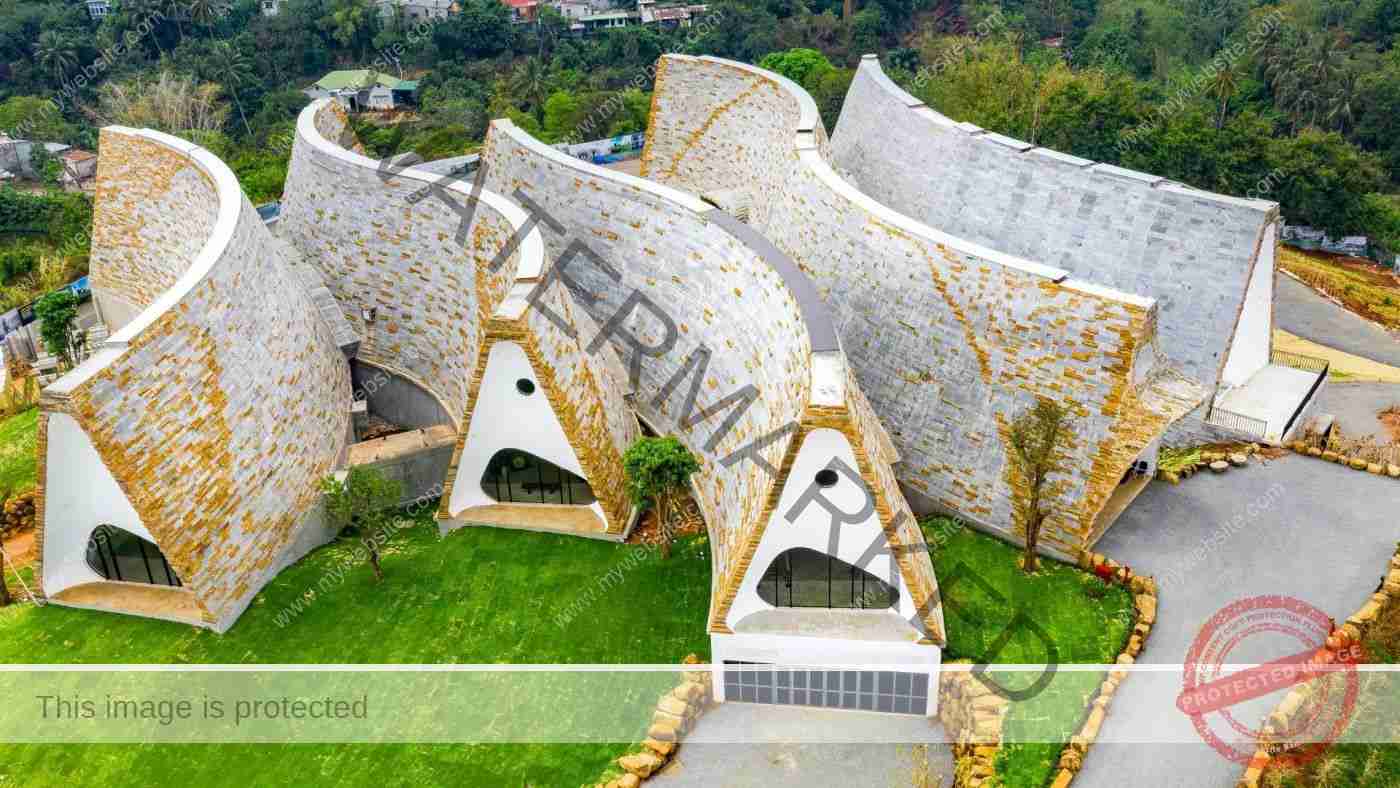 World Coffee Museum
Opened in late 2018, built in the Edeh ethnic long house architecture, the museum consists of 05 curving long house, with the length from 60 to 70m and the roof height at 16m. Covering an area of 45ha, the museum exhibits more than 10,000 artifacts showing the history of coffee which has been brought from Germany's Jens Burg Museum. Except the exhibition space, the museum also has a library of light, and places for coffee drinks and workshops. Interactive spaces allow visitors to experience the coffee culture through all five senses (sound, sight, taste, smell, and touch).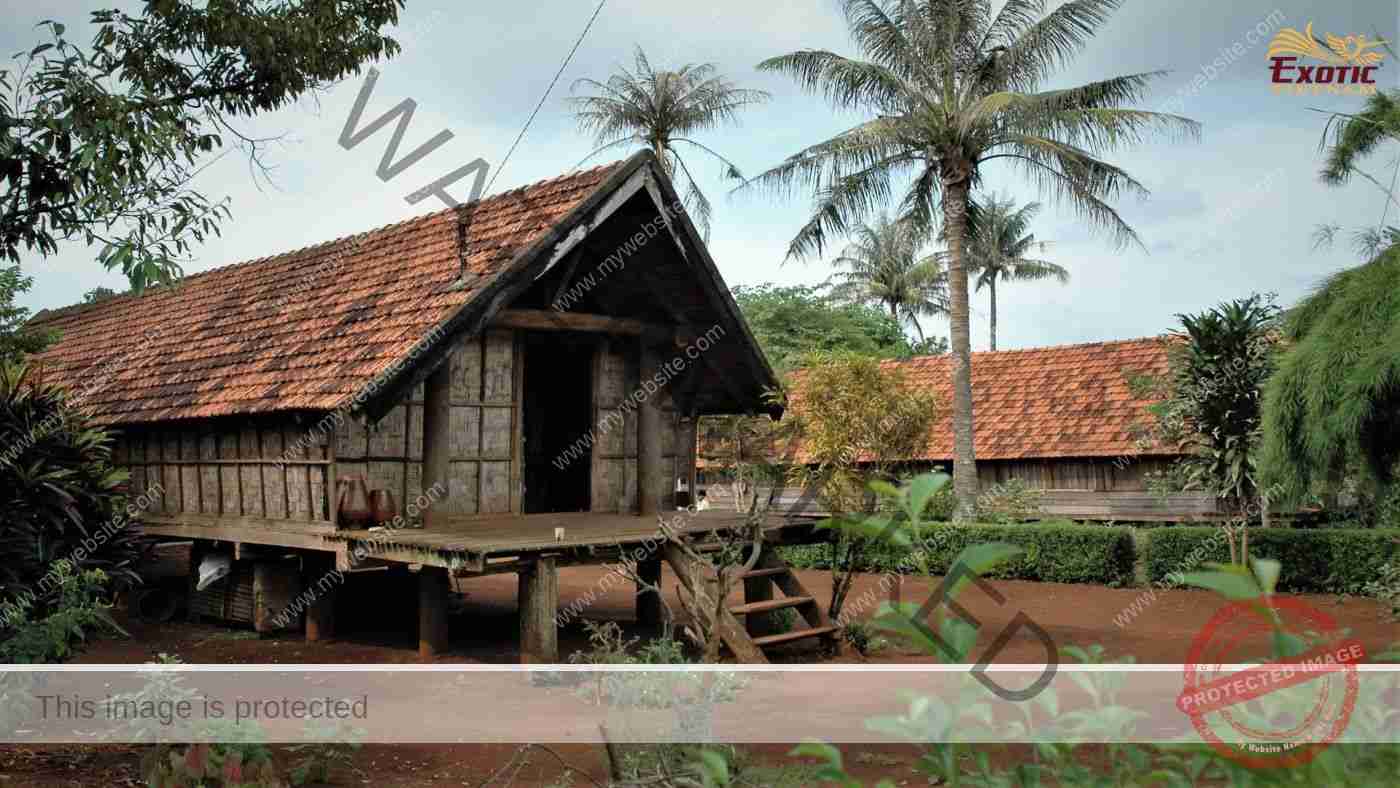 Ako Dhong Village
Only 2km from the center of Buon Ma Thuot city, Ako Dhong is a village of the Edeh people, established in 1956, by the reclamation of Ama H'Rin at the upstream area of 6 streams: Ea Giang, Ea Dung, Ea Ding, Ea Pii, Thun M'nung and Ea Nuol.
The village still retains the traditional architecture of more than 30 long houses. The long house is divided into two parts: the front half is called "Gah", which is the place to receive guests, the common living space of the family, containing items such as: master chair, guest chair, master kitchen, Kpan bench, gongs. The back half is "Ok" which is the residence of the couples and the common kitchen. The stairs leading up to the long house are decorated with two round mushrooms symbolizing the two women's breasts, with the meaning of praising the permanence of lineage, representing the power of women in the matriarchy in the Edeh community
Along with upstream water pollution, the architectural space of Ako Dhong village is now being destroyed due to the expansion of roads, the construction of many new concrete houses, and the blooming of tourist areas with crowded services of food and accommodation. The beautiful picture of Edeh village is gradually disappear.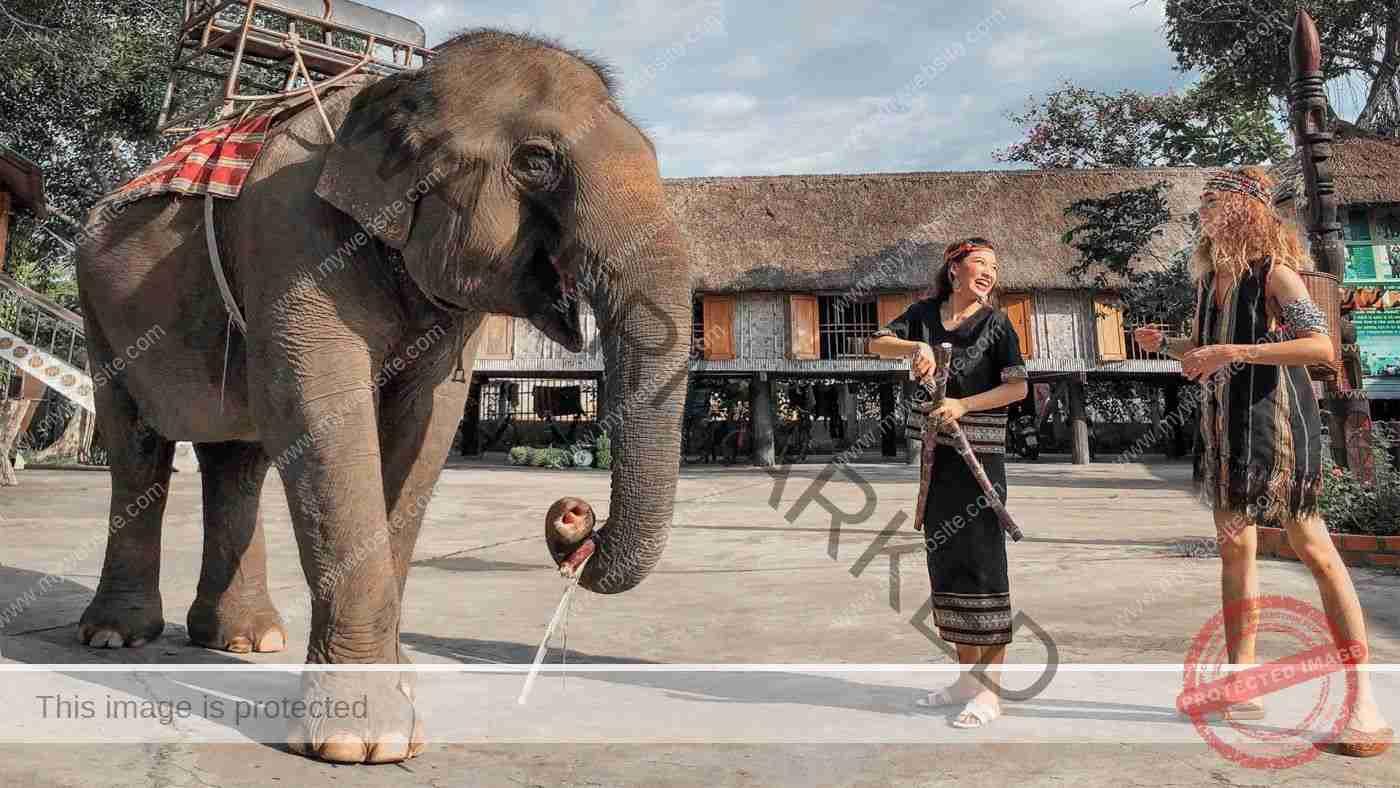 Buon Don elephant-training village
About 42km northwest of Buon Ma Thuot, closed to the Cambodian border, Buon Don is a M'nong village by the Srepok River where Lao is the language in daily communication. It is well-known as the native land of elephant hunters and trainers throughout Southeast Asia. People still tell each other about the elephant king Khun Yu Nop, a talented chief who has a knack for hunting and taming wild elephants, who has been instrumental in developing elephant raising in Buon Don. Now in Buon Don the customs and the cultural activities are originated from cultures of many tribes (M'nong, Edeh, Viet, Laos). Coming to Buon Don, visitors can trek through forests, villages and paddy fields, learn about elephant catching and taming activities and challenge on bamboo swing bridges on the Srepok River.
Yok Don National Park
About 42km northwest of Buon Ma Thuot, Yok Don National Park was established in 1991. With an area of 115,545 hectares, the park is the largest park in Viet Nam. Receiving little annual rainfall, the Dipterocarp forest ecosystem is characterized by open canopies and abundant low grasslands, and almost complete defoliation in the dry season from November to April. The forest is the home of nearly 70 animal species including some endangered in Indochina as well as some worldwide endangered species. Nowadays, Yokdon has become the biggest reservation of wild elephants in Viet Nam. There are 17 ethnic groups have been living here. The locals are mostly M'nong. Visitors can drink the traditional wine from a communal jug at the same time through long straws and enjoy gong show performed by old and young villagers.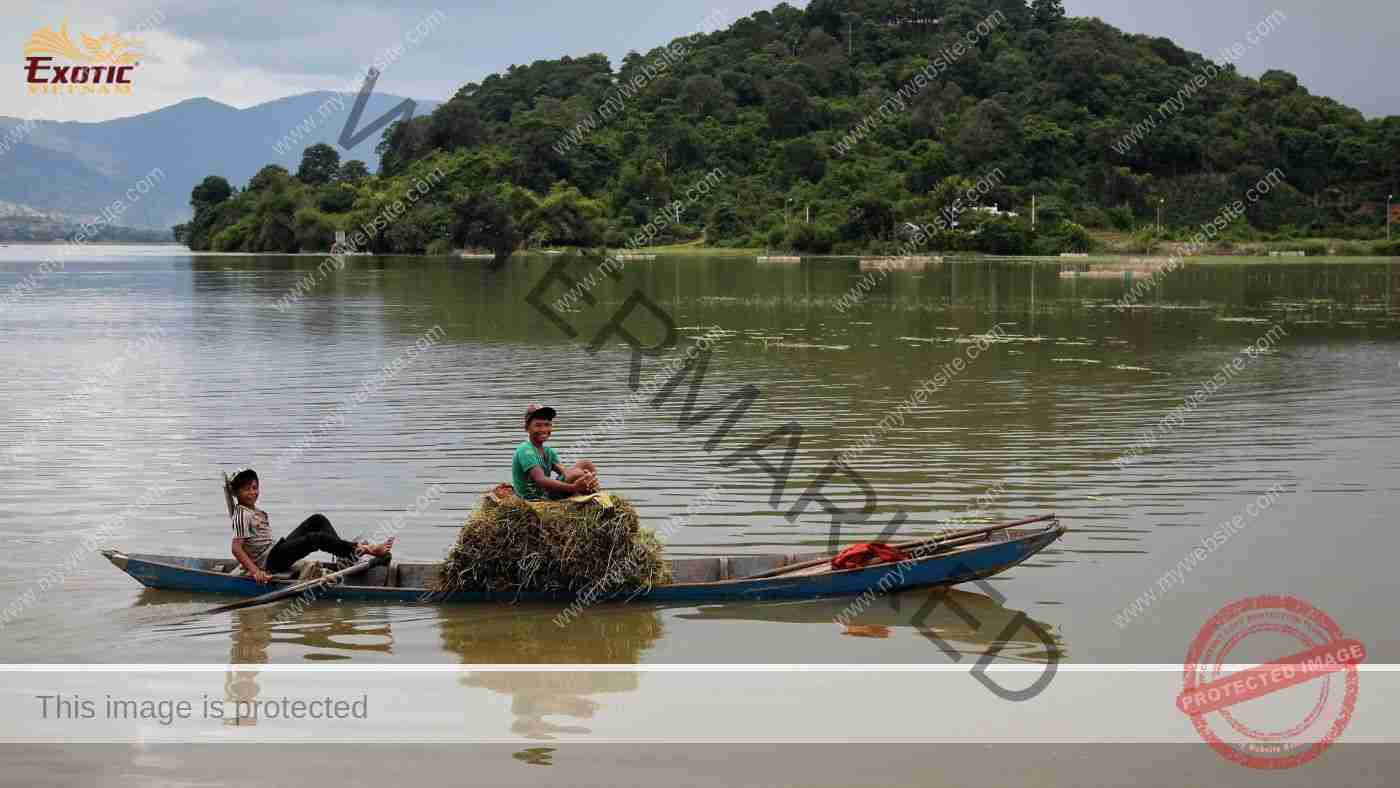 Lake Lak
About 50km south of Buon Ma Thuot, Lak is a 500-hectare natural lake fed by the Krong Ana River. The lake is surrounded by low mountains which make fantastic views. On the lakeside, a former palace owned by the last Nguyen King, Bao Dai, can be seen. Visitors can get a panoramic view of the valley when standing on the second-floor balcony of the palace. Most of M'nong villages (Yun, M'lieng, Le…) live around Lake Lak. M'nong villagers earn their living mainly by farming and fishing. Their culture is strongly influenced by Edeh's. It is difficult to distinguish an Edeh from a M'nong if they don't carry their traditional back-basket. M'nong back-basket is made of bamboo. Edeh back-basket is also made of bamboo but the bottom of the basket is formed by 4 rectangular pieces of wood. Highlights include a jungle trek, a dugout canoe cruise on the lake and a folk show of gong music & dance. An overnight stay in a local home can be arranged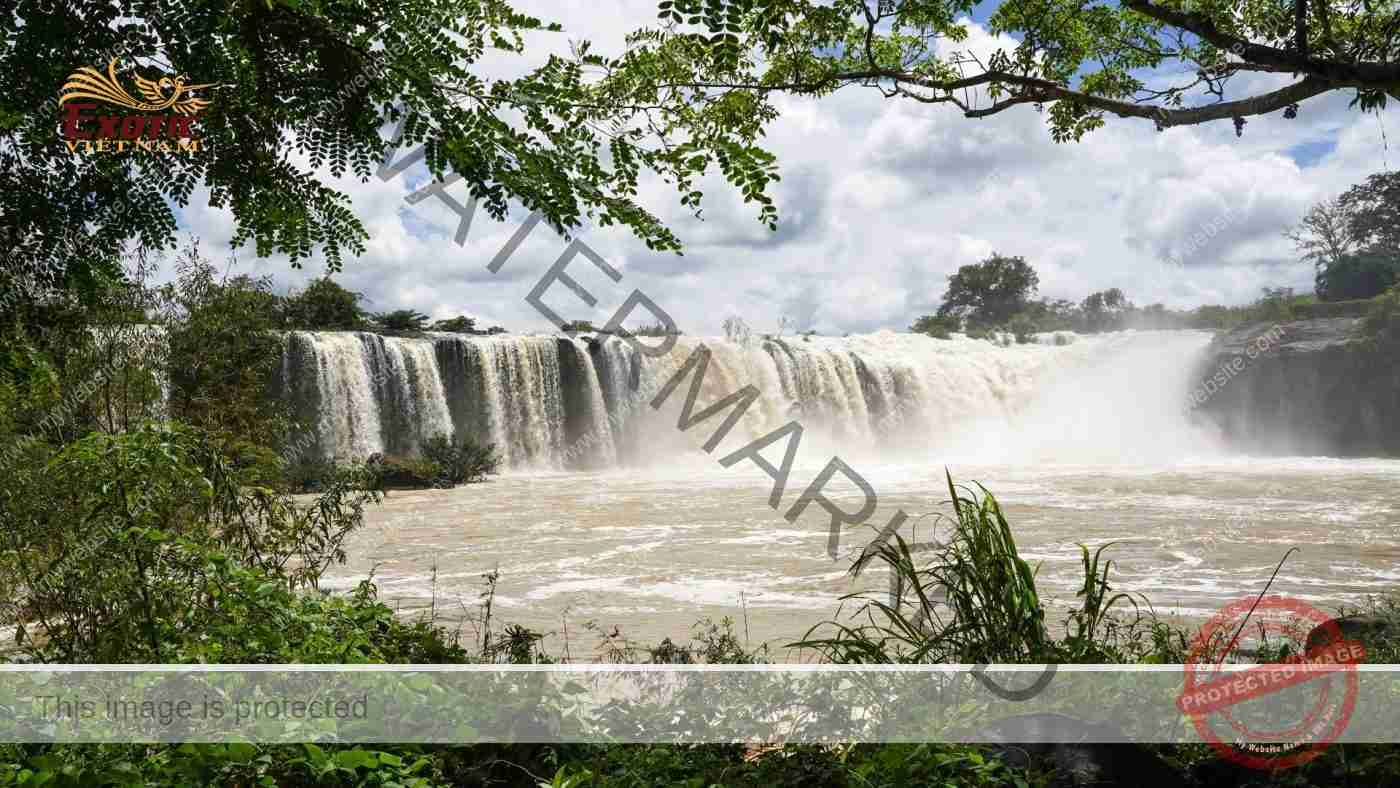 Waterfalls (Dray Sap, Dray Nur, Gia Long)
Along the Srepok river and near Buon Ma Thuot city, there are a chain of waterfalls such as Dray Sap, Gia Long, Dray Nur, Trinh Nu, Dray H'linh of which Dray Sap and Gia Long are the most beautiful waterfalls. Dray Sap waterfall hides itself in a primitive jungle, Dray Sap means "the fall of mist" in Edeh language. The 15m-high and 82m-wide waterfall is forming strong columns of water and white foamy clouds of spray. The echo of the waterfall can be heard from a long distance all year round. Gia Long Waterfall is named by King Bao Dai on a hunting trip to this area. This waterfall is little-known to tourists. Therefore, this site is mostly unexploited and the nearby forest is well-preserved.