BEACH DAY
Group size: 10 – 1000
Playground required: beach
Location: nationwide
Benefit: fun, motivate, reward, teamwork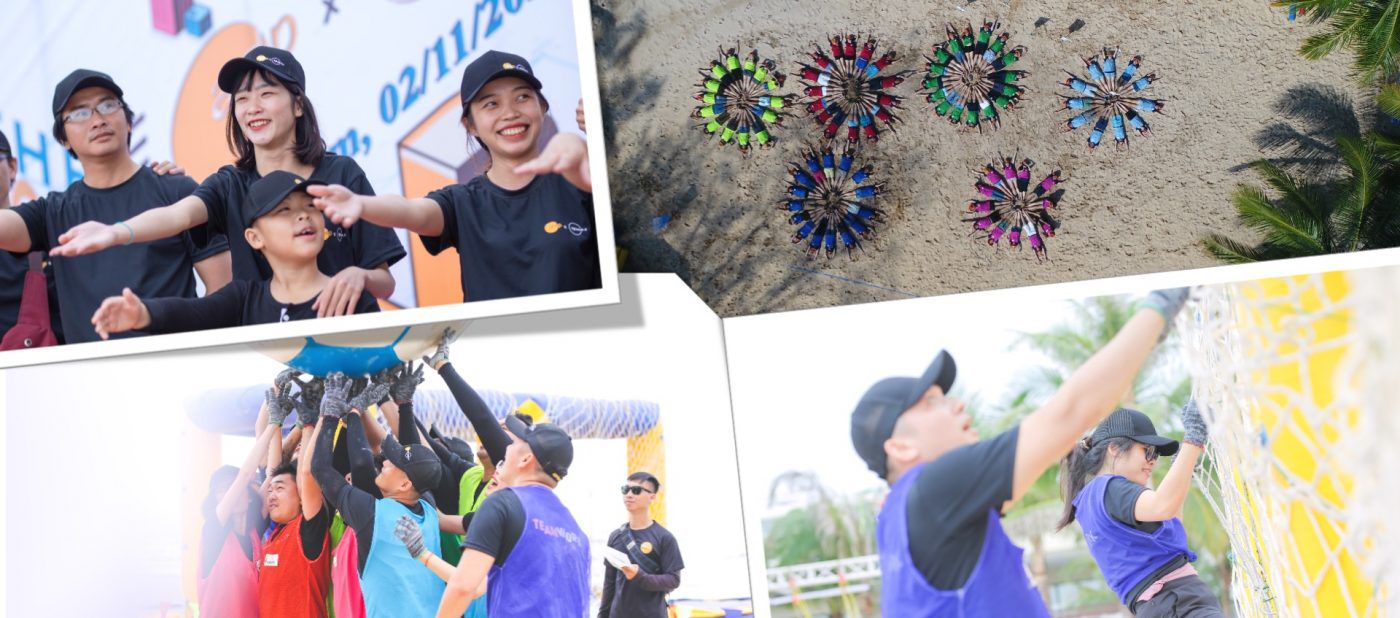 The hurried daily routine of work pressure, urban heat and smog makes people tired. Looking to nature is the best way to reduce stress. Aqua environments are the ideal venue not only for relaxing but also meeting, sharing, playing together through team building events for all ages.
With its clear waters and white sands, the beach is a great choice to set up team building exercises. Exotic Vietnam offers tailored programs according your need, fitness level and budget, aimed at promoting greater engagement between colleagues.
With many different concepts such as Summer Challenge, We Are Family, Beach Challenge, … games are designed to satisfy the requirements of teamwork and cooperation. Everyone can get involved in the excitement and the various friendly competitions. Contact us for detailed advice.