TEAM BUILDING AFTER COVID-19
Group size: 20 – 80
Playground required: beach
Location: nationwide
Benefit: fun, motivate, reward, teamwork, morale improving, respect, determination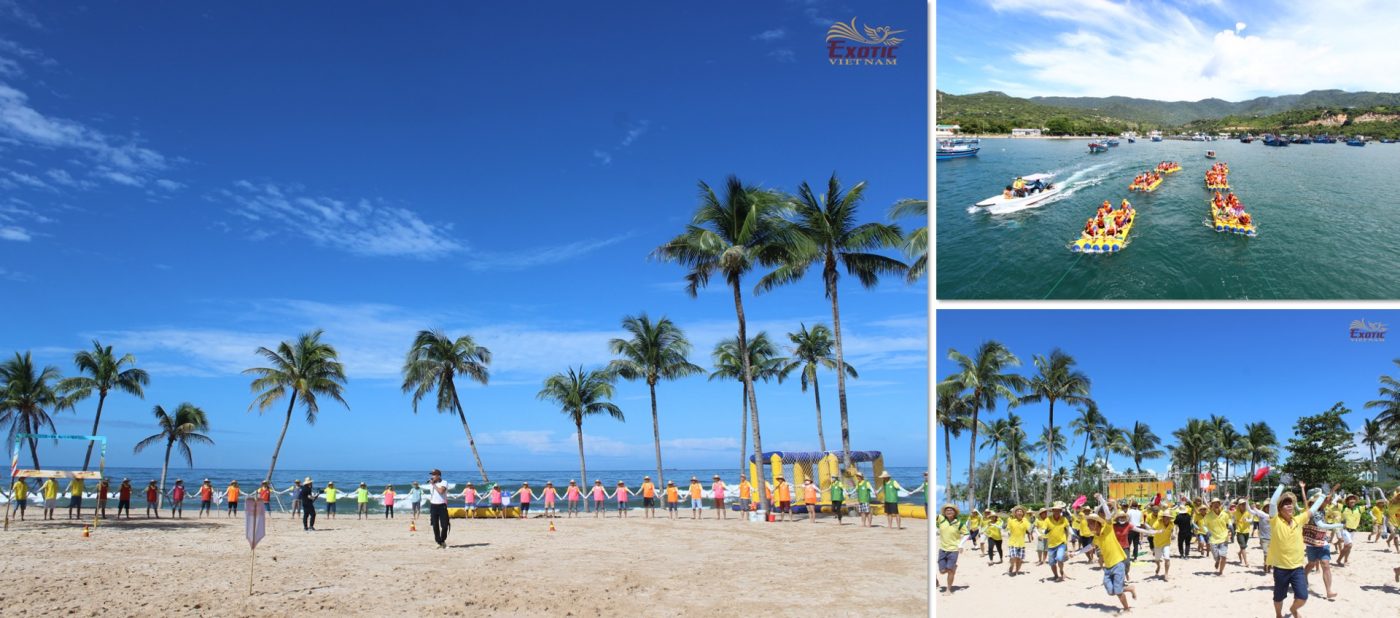 In the new post-Covid-19 situation, businesses are facing new challenges. This is the right time to test the ongoing relevance of what you are doing to adapt to change and overcome difficulties. The survival of the business now depends on this flexible adaptability. "Adaption to Change & Grow Up" or "Dare to Adapt" is the message of the corporate team building program that Exotic Vietnam wishes to accompany with businesses.
Team building really becomes important now, when returning to work many members may feel unmotivated and need more interaction with colleagues. In addition, outdoor activities not only provide a desirable setting for everyone to gather and share, but fresh air also helps the body recover. The outstanding efforts of each member and the work results of the effective team will be a punch to break down all barriers of yourself and the company's difficulties to bring the business to success. On that basis, core values such as effective engagement, motivation, appreciation of dedication, faith of victory etc. will be simulated into interesting challenges for the upcoming team building trip.
Exotic Vietnam has always fulfilled this mission with all responsibility for program content, quality of meals and accommodation, and post-pandemic health safety measures.