TEAM BUILDING IN CAN THO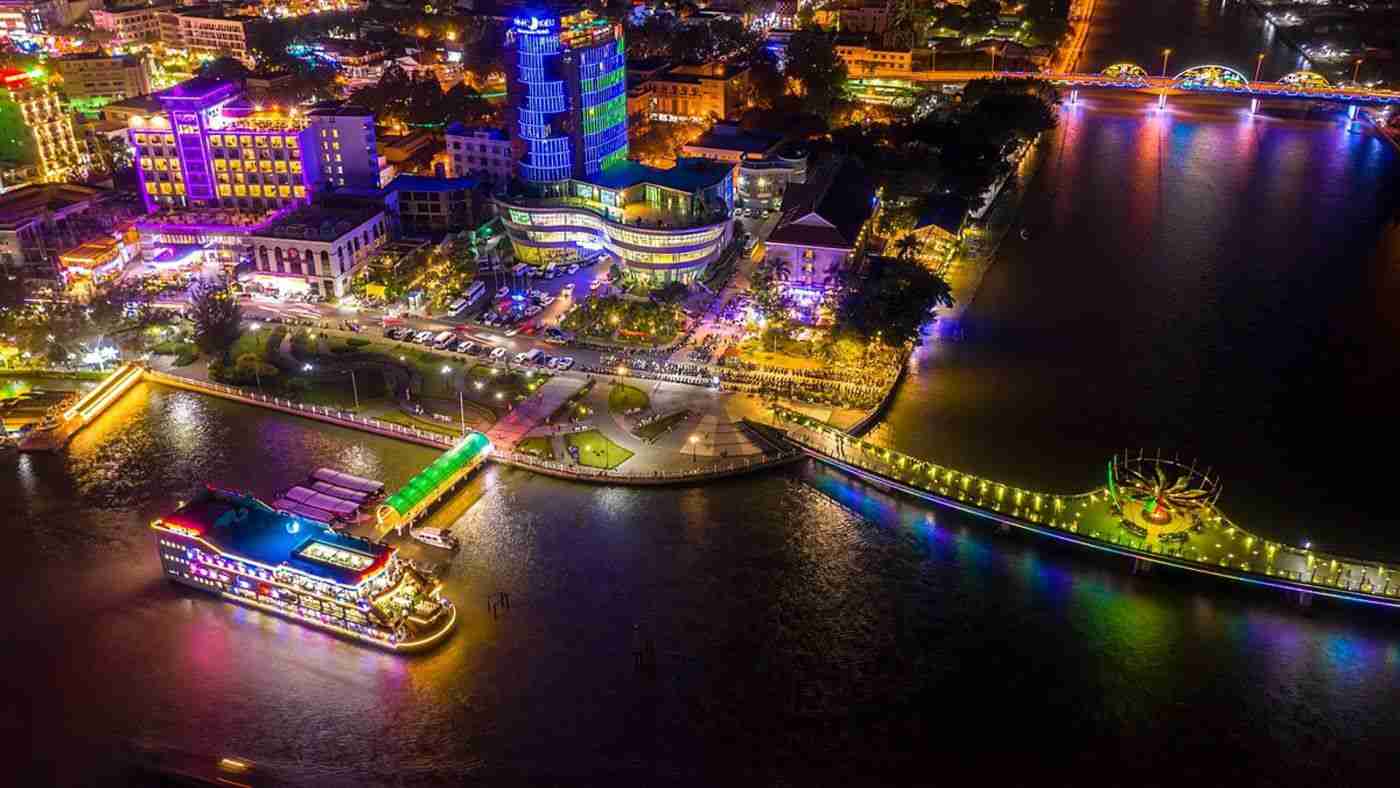 Photo: Internet
Location: 173km from HCM City (3½ hours by car), 120km from Chau Doc (2½ hours by car), 115km from Rach Gia (2½ hours by car).
Introduction: Known as the biggest city of the Mekong Delta, Can Tho is at the right bank of the Bassac River, a lower branch of the Mekong. This friendly bustling city is connected to most other population centers in the Mekong Delta by a system of roads, canals and rivers. The most prominent feature is massive floating market where buyers and sellers move around by boat.
Highlights: Con Son Island, Cai Rang floating market, Bang Lang stork sanctuary, etc.
Facilities & services: international standard hotels, restaurants, boat and sampan ride on the Mekong River.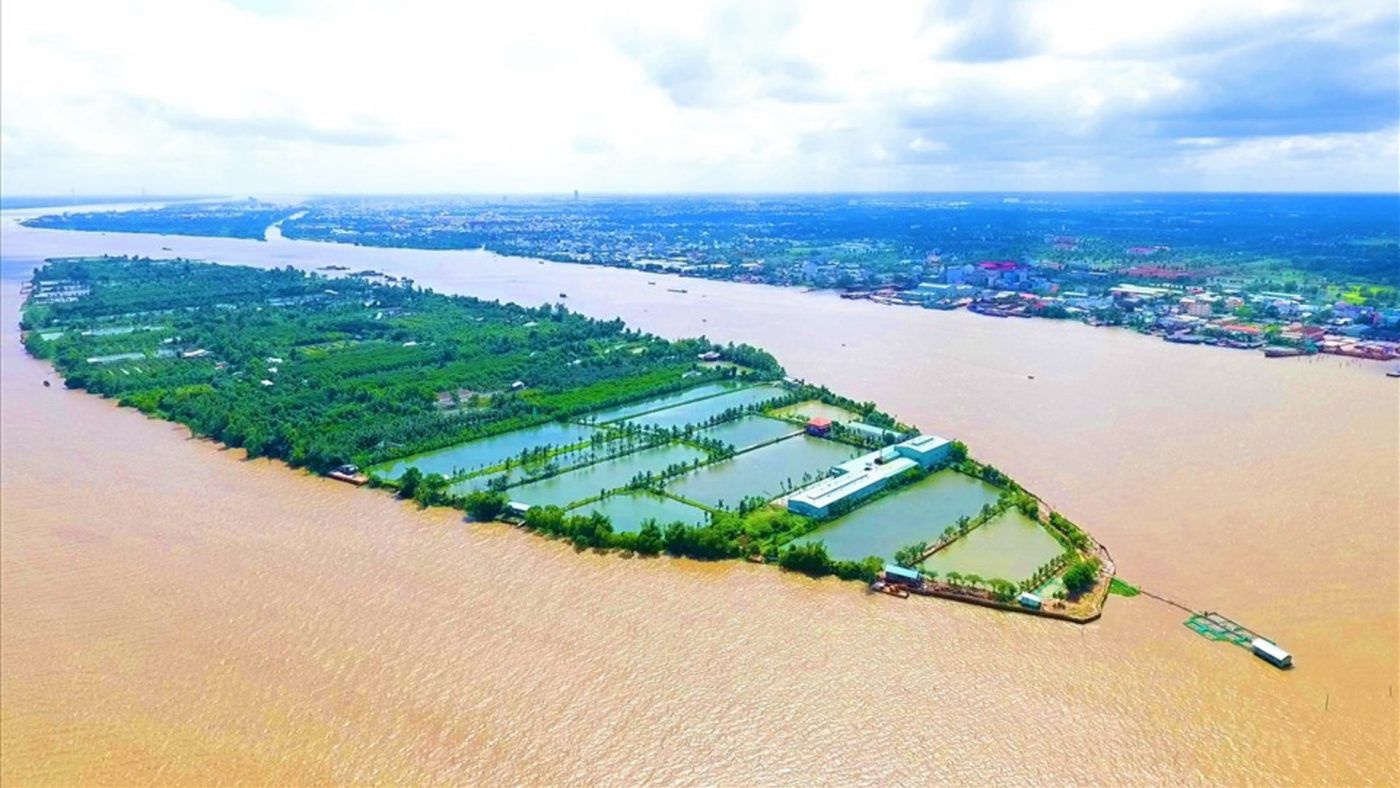 Photo: Internet
Con Son Island
Far from Can Tho centre is about 8km by car, and 5 minutes by motorboat across the Hau River, Con Son is an exemplary ecological garden with an area of ​​70ha. Since 2014, community-based tourism has attracted the participation of local residents who have had a long life on this island. Each household with its own strengths, participates in a chain of service links to serve tourists from guides, tours, cuisine, etc. on the principles of voluntariness, responsibility, publicity and equality in benefit sharing.
With abundant water resources, there are about 50 raft houses creating a floating village on the river. The alluvial soil on the island is very fertile, so the orchards on Con Son are always lush all year round such as rambutan, plum, pomelo, milkweed, jackfruit, etc. Here you will be able to visit the garden landscape with green trees and feel the sincerity and hospitality of the local people. In addition, there are special things only in Con Son to enjoy watching "flying"of snakehead fish, making folk cakes, fishing, picking vegetables, etc. and to taste fresh riverine specialties.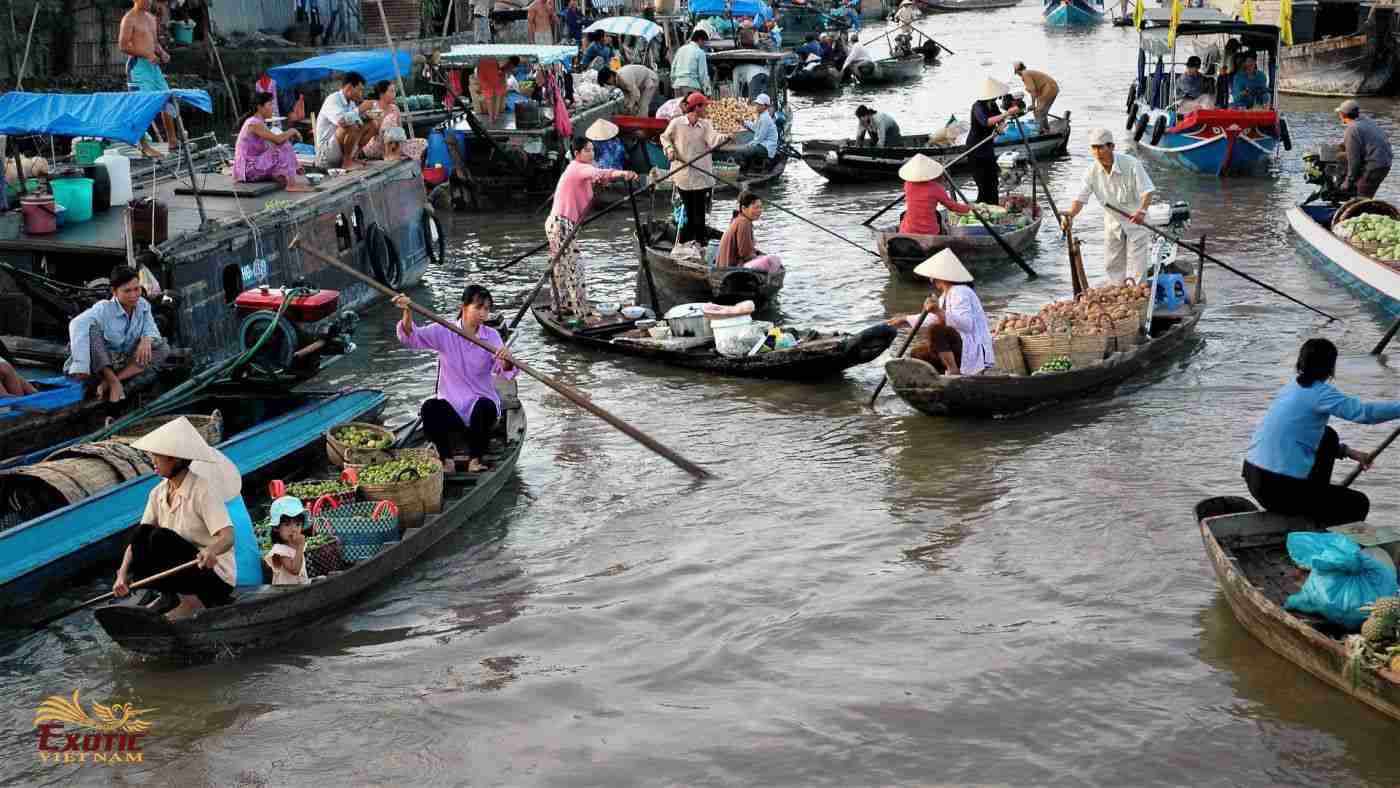 Photo: Internet
Cai Rang floating market
Cai Rang Floating Market is located in the downstream of Can Tho River, about 600m from Cai Rang Bridge, which is convenient for the operation of floating market: the width of 100-120m, the length of 1300-1500m. Hundreds of boats gathering here from the dawn till before noon makes the area extraordinary animated and the water surface colorful with numerous tropical fruits. The large sized anchored boats create meandering lanes for smaller ones to weave through. All create a bustling and joyful atmosphere that can attract any tourist.
Trading from boats brings excitement to buyers when catching some sample of products that are thrown by sellers from other boats. The other distinctive feature of the floating market is the bamboo pole called "Cây Bẹo", a unique way to advertise goods. "Cây Bẹo" is a bamboo with a length of 3m – 5m hanging all kinds of goods to invite buyers. Visitors can be up-close to local boats and see farmers exchanging goods directly from boats. Visitors can buy fresh fruit and enjoy it on site.
With the unique cultural and economic values ​​of Cai Rang floating market, Rough Guide (UK) tourism magazine voted Cai Rang Floating Market as one of the 10 most impressive markets in the world.  In 2016, Cai Rang floating market was recognized as a national intangible cultural heritage by the Ministry of Culture, Sports and Tourism in Viet Nam. 
In addition, Can Tho is also known through architectural heritages and historical sites such as Binh Thuy Old House, Khmer Munirangsay Pagoda, … or tourist areas such as My Khanh, Hakia Garden, etc.
Come to Can Tho once to have the opportunity to enjoy and discover many interesting things in this land with Exotic Viet Nam!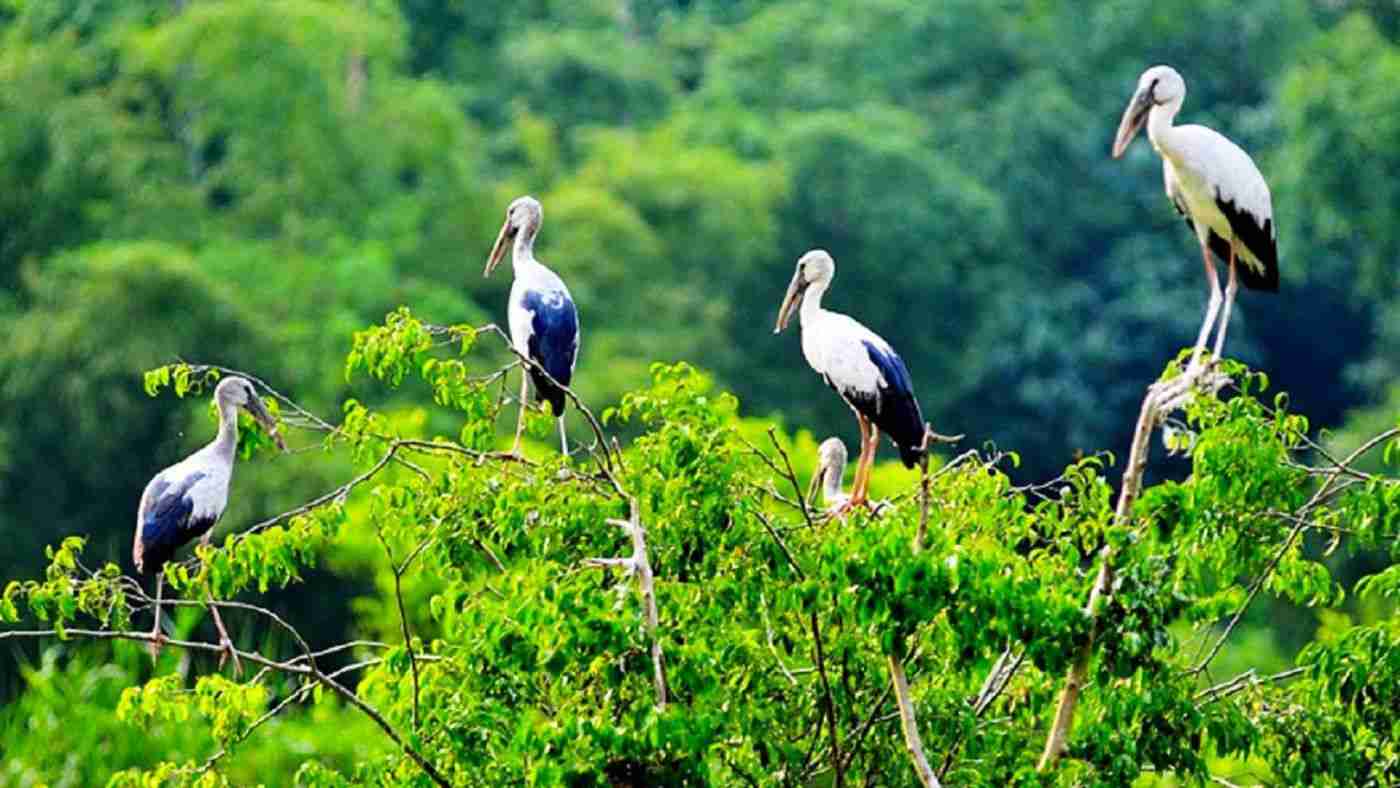 Photo: Internet
Bang Lang stork sanctuary
45km from Can Tho, the area of 1,300 sq.m is home of 150,000 storks (11 kinds of them including fly stork, egret, heron, pelican, woodpecker, etc). The biggest bird is 1.4 kg with wingspan of 1.4 meter, the smallest one weighs only 150grams. From the gate, visitors would walk over two bamboo bridges leading to the garden, then climb up to the stairs to a balcony where they can behold the stork. Some experienced after have seen the sea of storks covering fully the garden that they were in a cotton yard during a blooming season or they were watching a snow-filled expanse in Europe when snow falls.